The UMaine Women's Basketball Team is Going Dancing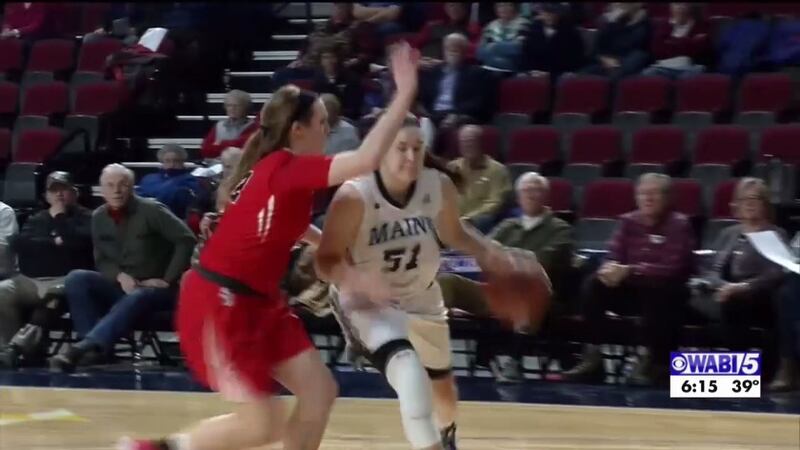 Published: Mar. 9, 2018 at 8:26 PM EST
The UMaine women's basketball team played host to Hartford Friday for a chance to raise the trophy and go to the big dance.
The Black Bears got the job done picking up a 74-65 win at the Cross Insurance Center, Friday afternoon, to become America East champions.
Blanca Millan had a game high 22 points to help lead Maine to the victory.
It's the first time since 2004 Maine is going dancing.
UMaine won the regular season championship and the top seeds in the conference tournament.
Maine had dropped the previous two championships on the road.
The black bears played the hawks twice in the regular season going 2-0 against them with a 59-44 win in January and a 59-56 win last month.