Worker-Owned Business Thriving in Stonington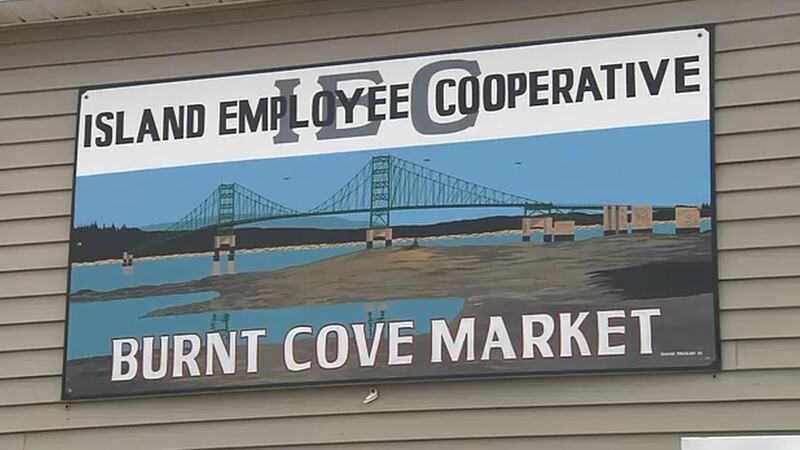 Published: Jul. 2, 2018 at 6:11 PM EDT
"They're a great success story." Says Rob Brown, director of Business Ownership Solutions for the Cooperative Development Institute. "They're the largest worker cooperative in Maine. One of the largest employers on this island. Second largest worker co-op in all of New England. So they're a model to look to."
Burnt Cove Market, V&S Variety in Stonington, and The Galley Grocery in Deer Isle are all part of The Island Employee Cooperative.
"We bought the business July 11th 2014. At that time I went over to the hardware store next door (V&S Variety) I was the manager there for about a year and a half."
Les Weed started as a part-time cashier before the company was a co-op. Now he is Chief Operating and Financial Officer for the IEC. He says that the excitement and passion the employees felt after taking over helped them overcome challenges.
"We have a really good management team behind us. A board that's really learning how to actually govern a business instead of getting lost in the day to day operations. We're doing better this year than we did last year. Last year was better than the year before that. So we're heading in a direction that's really positive."
Senator Angus King toured the co-op as part of a trip to get a better sense of the local economy.
"It's pretty cool I was talking to a lady in one of the stores down the road who had worked there for twenty years and now she finds herself on the board of directors. And it's a whole different view of the business. The important thing though is it kept these stores here. Essentially locally owned and keeps them providing services to the community."
The IEC employs more than sixty people and Weed says they work hard to provide business skills and advancement opportunities.
"As long as we're offering those kinds of opportunities I think that kind of sets us apart from places that aren't worker owned. We're all in this together and we're only as successful as the other person."
Spencer Roberts, WABI TV5 News, Stonington