Volunteers Give Their Time to Teach Cadets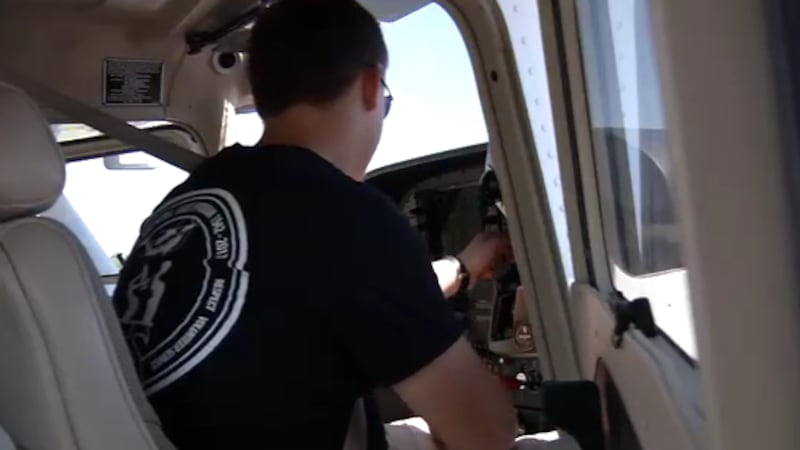 Published: Jul. 5, 2017 at 3:49 PM EDT
A group of volunteers and a community that rallies to help teach kids from all over the country how to fly.
Civil Air Patrol's National Powered Flight Academy is held annually at Dewitt Field in Old Town.
Cathie Spaulding, CAP Activities Director says, "We bring 18 cadets in from across the country. They range in age from 16 to 18. We provide 10 hours of flight training 25 hours approximately of ground school and we hope that they'll solo at the end of the week, but it's really about the exposure they get to aviation."
The cadets stay at the Bangor Air National Guard facility for the week, but the academy wouldn't be possible without volunteer flight instructors.
Spaulding says, "Our flight instructors come up, they're here for 10 days, donating their time doing the ground school and the flight training and instruction."
Tony Vallillo, CAP Instructor Pilot says, "It's fun. It's very worthwhile and I've had the great privilege of having a professional flying career for over 40 years and it's sort of my way of giving back a little bit to the next generation of pilots. I'm just hoping to pass on to them a little bit of the knowledge and skills I've developed and how to fly safely more so than anything else."
Cadets say the feel inspired by the instructors.
Michael Huber, a cadet says, "They teach you what you need to do in certain situations. It boosts my confidence in myself and in Civil Air Patrol in general knowing that there's people like that who can instruct you to the point where you yourself are ready to fly an airplane by yourself."
Connor Sobolewski, a cadet says, "I love seeing guys come back from what Colonel Vallillo did in the Air Force and commercial with as much experience as he has and give back. It's really something I would like to strive for one day."
Old Town even pitches in offering the airport and its facilities to the program for free and giving them discounted fuel prices.
Spaulding says, "We bring them up here to fly. It's a great little general aviation airport and the city of Old Town is very supportive of the program."
Volunteers say there's no question why they do it...
Spaulding says, "These young people are amazing and to be a part of having an impact on their lives. That's why."