UMaine professor researching connection between terrorism and Twitter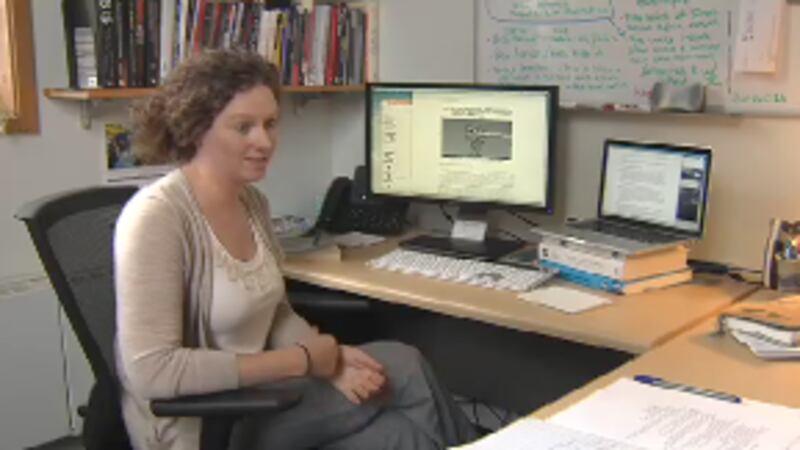 Published: Jul. 17, 2018 at 4:59 PM EDT
"This social problem of the radicalization process of Westerners on the internet is a major social problem, and it takes like many people to address it, so that's where this collaboration team sort of came from."
Karyn Sporer has been watching Twitter for about five years now. The assistant professor of sociology started her Twitter research with a team while she was at the University of Nebraska.
"Initially, our goal was to determine or to identify how the Islamic State, as an organization, manifests online."
The project looks at tweets that happened within 24 hours of several mass casualty terror attacks and any emerging themes justifying extremist violence.
"The main point was to see how the internet played a role in that process of, you know, spreading propaganda, disseminating various information, like training guides."
Some of the justifications and themes found in the tweets are similar to what offenders use to defend crimes like stealing, abuse, and murder, showing use of ideology, retaliation, and hypocrisy to condone violence.
She's using her research as a learning tool with her students.
"In one class in particular, we look at them and talk about this can we counter-message these things. The students find it fascinating. One thing that's important for students or anyone in general to realize is that terrorism isn't just Islam, radical Islam, but we have terrorism here in the U.S. Far right extremists, drug wars, paramilitary violence, all of these fall under the threshold of what is terrorism, what is violence."
She hopes her research will bring awareness to the issues and find a successful approach to countering violent acts through another message.