Senior Watch: 3D Mammography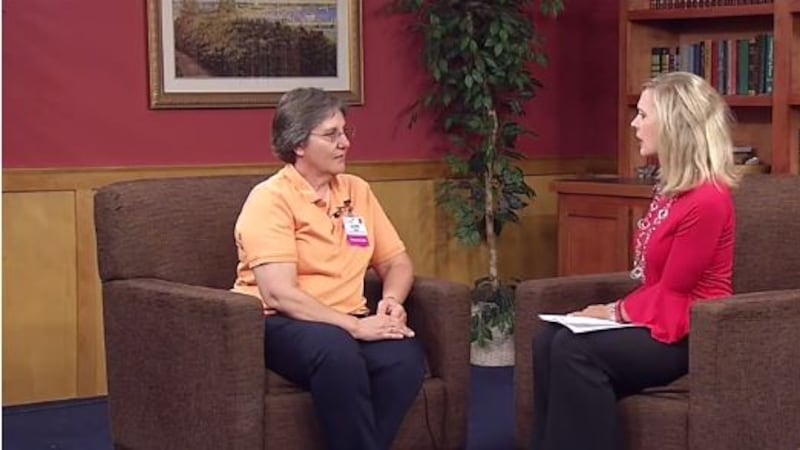 Published: Jul. 24, 2017 at 3:12 PM EDT
Laurie MacLeod from St. Joseph Regional Breast Care Center, was in for this week's Senior Watch to talk about St. Joe's bringing 3D mammography to the women of the Bangor region.
Along with much improved imaging, 3D mammography is achieved with the same x-ray dose and level of comfort as 2D mammography. This means there is no increased radiation exposure to patients during a 3D breast exam. The 3D system at St. Joseph Regional Breast Care Center delivers the lowest patient dose of all FDA-approved systems.
3D detects more cancers and it reduces the number of false-positive results given to patients. In most non-cancer cases 3D mammography by itself can ensure the patient is cancer-free, ruling out the need to be called back and wait for a biopsy.
In addition, the new technology provides clear images even in women with dense breast tissue, which sometimes renders regular mammography ineffective.
Breast cancer in younger women can often be aggressive and less likely to respond to treatment, so 3D's ability to accurately image younger women (whose breast tissue is generally denser) is a distinct advantage.
A study at the University of Pennsylvania Medical Center found that 3D mammograms led to more cancers being detected in women age 40 to 49 while simultaneously reducing the number of false positives.
Over conventional 2D imaging, 3D imaging improves the cancer detection rate and reduces the re-call rate for all women, not just those with dense breasts. (JAMA)
For more information phone number: 907-1682
For more information website:
www.stjoeshealing.org/our-services/specialty-services/3d-mammo>