Responding before it's too late - Part 2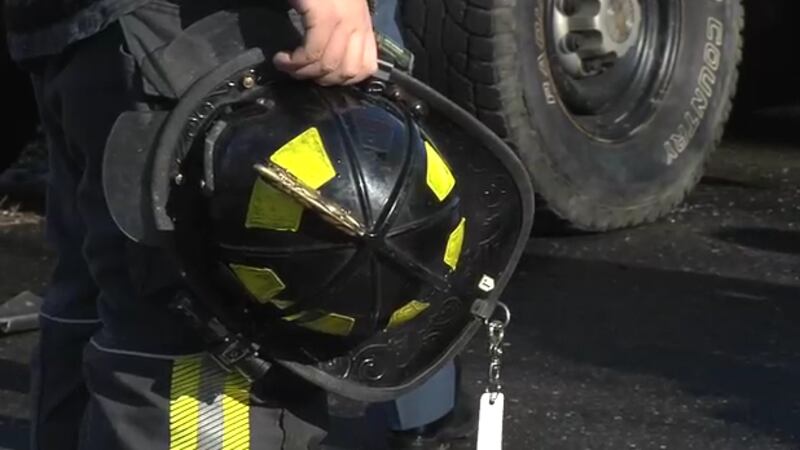 Published: Nov. 20, 2018 at 6:45 PM EST
Alarming statistics show first responders are taking their own lives at a rate more than 10 times the general U.S. population.
Many are not receiving help due to the shame and stigma surrounding mental health within professions that celebrate bravery and toughness.
The culture cultivated by first responders has been that of silence, not to show what some would perceive as weakness.
But that silence is having a deadly result.
Spike Brimmer, Chaplain at Levant Fire Department says, "We're crazy. We go into fires and emergencies while everybody else runs away from them. It's part of the nature of what it takes to do this job well. You have to put on that armor and for some people it's hard to take that armor away and they really don't want it to go away because that becomes part of who you are."
Isaac Greenlaw, a firefighter and EMT in Levant wore that armor and ended his own life never shedding it.
Eric Strout, Chief of the Levant Fire Department says, "The outside shell was more of I'm doing okay and he played that really well with all of us so, we didn't see those signs."
Lieutenant Jon Hicks of the Levant Fire Department says, "The void from Isaac is closing in, it will never close completely."
The Levant Fire Department is still healing but they say they want something positive to come out of Isaac's death, which is why they've created the hashtag #howrudoing.
Strout says, "Losing Isaac has made us even stronger. We've got the #howrudoing because his line was 'hey brother how you doing? We've started checking on each other a lot more."
Professionals say silence is no longer an option.
Tania Glenn, a trauma specialist who works directly with first responders says, "One of the best things that has come out of the past several years is called peer support. Hearing stories from each other is the best way to plant that hope because they look at each other and say well if you overcame that then I can too."
Hicks says, "We are trying. We have a lot of people asking how other people are doing. It's a great movement to check in on your brothers and sisters and see how they're doing. Those brothers and sisters have to be honest with their feelings when they make their reply though. They can't just say that they're fine when they're really not."
Glenn says, "We have to have these people. So, we train them, we build their resilience, we value them, we cherish them and we offer them help."
Brewer Public Safety Director Jason Moffitt says they are implementing a new officer resiliency program to help change the culture and address issues early on.
He says, "Good cops, firefighters, EMTs are few and far between. It's getting harder and harder to find them across the board. We need to take care of these folks and we need to make sure that they can stay strong and get through their careers and an active healthy retirement."
It's too late for Isaac, but public safety professionals hope this new knowledge will bring about the change needed to respond before it's too late again.
Hicks says, "Isaac would give me one of those big long, awkwardly long hugs that he had and he's not here anymore and I really miss that I really do. The more the word gets out, the more that EMS workers, firefighters and police officers realize that it's okay to say that they're not alright, it's okay to say that they need help."
Glenn says, "I absolutely think we can reverse this trend. From leadership all the way down to the line, I think when you lose someone you love to suicide it hurts and it's horrible and no one really knows what to do with that other than trying to heal and move forward but really, truly the answer is that we start a dialogue about creating change in public safety."
If you are a first responder struggling with thoughts of suicide you can call Safe Call Now at 1-877-230-6060.
It is a 24 hour resource for public safety employees to speak confidentially with former public safety professionals and mental healthcare providers familiar with your line of work.
Anyone dealing with thoughts of suicide can call the National Suicide Prevention Lifeline available 24 hours a day at 800-273-8255.