Program helps educate incarcerated women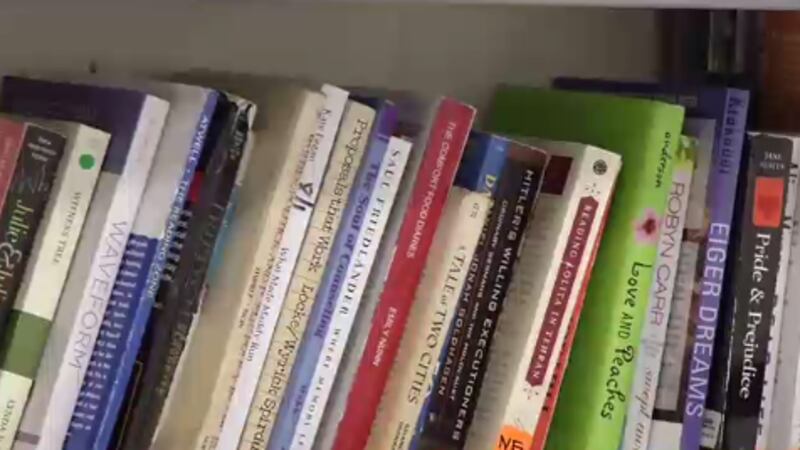 Published: Mar. 9, 2018 at 4:31 PM EST
The United States has some of the lowest literacy rates in the world.
Unemployment and poverty are linked to poor literacy.
A group in Bangor is working to combat this issue with women at Penobscot County Jail.
Mary Marin Lyon, Executive Director of Literacy Volunteers of Bangor says, "The women that we're helping, for the most part, they've been through trauma, they've been through some pretty serious things in their world, and they often forget how resilient they are."
According to the US Department of Justice, 75 percent of inmates did not complete high school or can be classified as low literate.
A partnership between Literacy Volunteers of Bangor, Riverside Adult Education, and the University of Maine is bringing some much needed education to women at Penobscot County Jail.
Lyon says, "The program that we have put together is called 'What Now, What's Next,' and it really is a number of different educational components that women can elect to take while they're incarcerated."
These components include helping women get their high school diploma or transition to college, providing essential interview and work ready training, and courses on family literacy and writing.
Research shows inmates who receive education are 43 percent less likely to return to prison.
And the community can help. In more ways than one.
You can give of your time, becoming a literacy volunteer, or you can simply donate your used books.
Lyon says, "This collaboration is also working with the Bangor Public library and we are looking for books so that the inmates here have a wider selection of books and reading materials so that they can occupy their time."
The jail requests that all donated books are paperback not hardcover.
Program coordinators say it's not just about the education but also building relationships and offering there women a line to the outside world.
Lyon says, "The community hasn't forgotten about them. We're coming in here because we know that there's hope. We want them to be successful in the outside world."
The collaborative program began 14 months ago and so far they have assisted 70 women.
To donate books to the Penobscot County Jail you can call the Bangor Public Library at 947-8336 or contact the Literacy Volunteers of Bangor at 947-8451 to schedule a drop off time.
If you are interested in volunteering you can find more information at http://www.lvbangor.org/volunteer.
You can also check out our interview with Meredith Eaton, Service Coordinator for Literacy Volunteers of Bangor at this link:
http://www.wabi.tv/content/news/Literacy-Volunteers-of-Bangor-Looking-for-Tutors-for-New-Training-Session-475656413.html