"Oddfellows" Group Donates Pounds of Potatoes To Local Food Pantry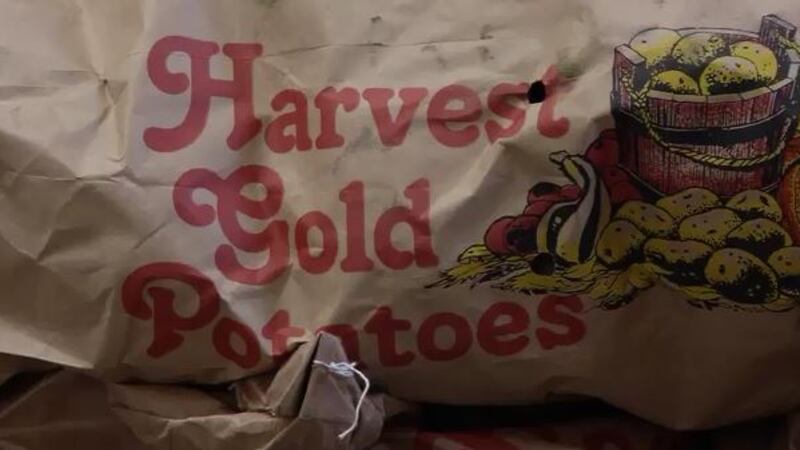 Published: Nov. 14, 2017 at 5:03 PM EST
"These potatoes that we're getting now will probably last us in distribution through February, which means that's less money that we have to spend for potatoes, and we can spend it on other kinds of food," says Judy Hilliker, Board President for the Tree of Life Food Pantry in Blue Hill.
For the last five years, this group who calls themselves the "Oddfellows" has made it their mission to take care of those in need...by collecting potatoes.
"It's easy for us to do. It's quick. It's one day out of our work schedule to go up there and pick up 10,000 pounds and bring it here and these folks down here appreciate it," says David Gulya, Grand Warden of the Grand Lodge of Maine.
Every year, they collect potatoes from the County and deliver them to the Tree of Life Pantry in Blue Hill, which serves an area they say could really use a boost.
"There's hungry people here on the Peninsula. Jobs are hard to find now and you know the winter time, the cost to live in Maine is high because of heating costs and snow plowing and everything that goes along with winter, so you know everyone could use a little boost of food in the winter time for sure around here," says Danner Curtis, Secretary of the Blue Hill Lodge.
These truck loads of 50 pound bags of potatoes will be distributed to area food pantries this winter.
Judy Hilliker, Board President for the Tree of Life Food Pantry, says this donation comes at a crucial time.
"A lot of people don't realize how much food insecurity there is in Maine. Right now, we are running about 15% of the population who have times of the year when they don't have enough food or have enough money to buy food, and I think that's something that people don't always see."
For the folks at the Grand Lodge of Maine, they live by three words: Friendship, Love, and the Truth. By making this donation, they feel like they're living up to their mission.
"To see the look on peoples faces when they sit down and have a meal that they know has been brought to them and donated, it's really, really a good feeling," says Barney Limeburner, Noble Grand of the Brooksville Lodge.