No new deaths reported, 17 new cases of COVID-19 in Maine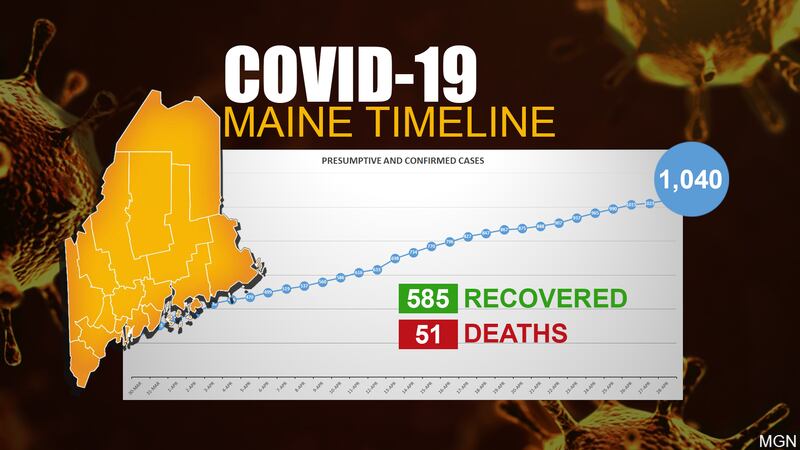 Published: Apr. 28, 2020 at 12:05 PM EDT
New numbers Tuesday from the CDC show 17 new confirmed cases across the state.
That brings the total to 1,040 in Maine so far.
The death toll in the state remains 51, unchanged from Monday's report.
585 people have recovered from coronavirus - while 163 have been hospitalized.
Of the 17 new confirmed cases - 7 of them are in Cumberland County.
That remains far and away the most in the state with 466 cases there.
Penobscot County is reporting 2 new confirmed cases - bringing the total to 57.