New Study says Waterfront Concert Series Generated $105M Since 2010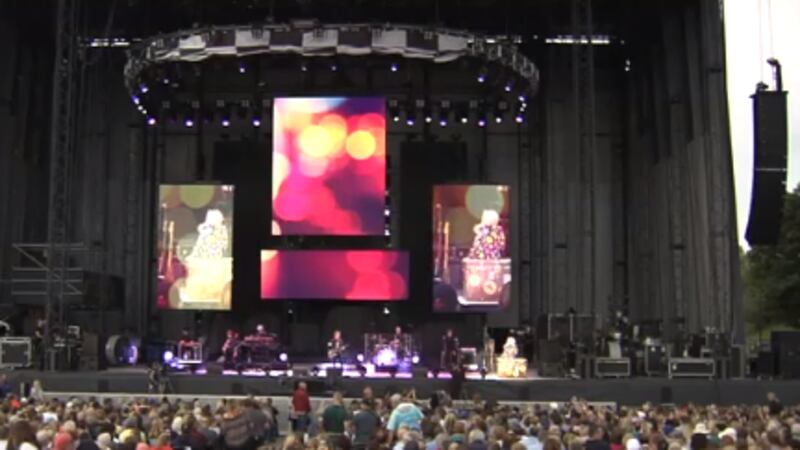 Published: Jul. 31, 2017 at 4:11 PM EDT
Folks are traveling 100 miles or more to the Bangor area to attend shows and performances. That's according to a new study conducted by Waterfront Concerts.
This has a huge impact on revenue gains throughout the Greater Bangor Region.
We took a closer look.
"So we're actually just coming off of what has been a really full concert weekend and week."
The Waterfront Summer Concert Series has brought in big names to the Queen City in recent months.
Cyndi Lauper, Rod Stewart and the Dropkick Murphy's to name a few.
"Through the weekend, everything was booked. When Sam Hunt was here, when rise above was here, even campsites, I mean we literally had nothing left in the community. We were sending people outside of us. So the economic impact there is so large."
Kerrie Tripp, Executive Director of the Greater Bangor Convention and Visitors Bureau, says summer 2017 is off to a great start, thanks in large part to tourists coming into the area for big events.
"They're putting money back into this community when they're here, so we're seeing a great amount of economic impact in all kinds of businesses."
Waterfront Concerts partnered with UMaine to track economic growth from the 2010 through 2016 concert seasons.
"And it's millions of dollars that we're seeing when things come into this community."
More than $105 million was generated, including a whopping $25 million last year.
And that has a direct impact on the larger community. According to the study, 14.3 million dollars were spent in 2016 on accommodations, food and beverage, retail purchases, as well as creating more than 300 full and part time jobs.
"Which is really fantastic when you think of the size of this community and the amount of activities and venues that we have here, and the sizes, it's really amazing the kind of business that we bring in."
Tripp says studies like this are promising for a small community like Bangor, and an indicator that economic growth will only increase as the city adds more performers and big festivals to its list.
Bangor is home to nearly 32,000 people.
In addition to the success of the summer concert series, the visitors bureau says events like the Bangor State Fair and American Folk Festival can attract three times that many people. A huge boost for local businesses.