New Research Released on Supplemental Nutrition Assistance Program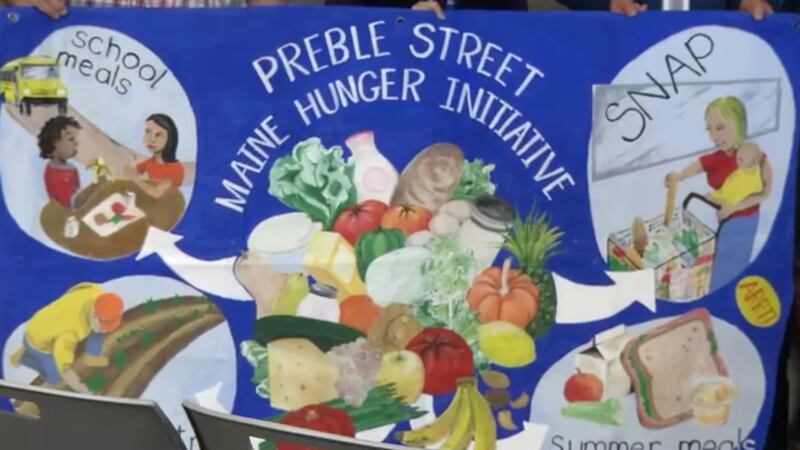 Published: Oct. 4, 2017 at 6:26 PM EDT
New research was released today on the Supplemental Nutrition Assistance Program, or SNAP, to better understand the effects the program has on Mainers.
Two organizations, Maine Equal Justice Partners and Preble Street, partnered to survey families around the state.
The report written by a University of Maine Professor found 62-percent of respondents said they would get very little to no help to get the food they need if they lost SNAP benefits.
Those involved say these findings provide a window into the lives of Maine people who know what it means to be hungry.
Jan Bindas-Tenney, Advocacy Director for Preble Street says, "We discovered that SNAP plays a huge role in helping Mainers get the food they need and are very concerned about prospective cuts to the program. That it will only increase the rates of hunger Mainers are experiencing all over the state."
Robert Jones, a veteran who uses the SNAP program says, "I can't imagine what I'd do without SNAP. I think it would surprise a lot of Maine people to know how many of their neighbors are hungry and to really understand how hard it is for people living in poverty to get enough to eat. If they did, more people would realize why programs like SNAP are so important."
Collaborators say Maine ranks 26-percent below the national average in food insecurity.
They say the findings of this report should make policy makers cautious as they consider further changes to SNAP.