Montana-Based Timber Manufacturer Expands to Maine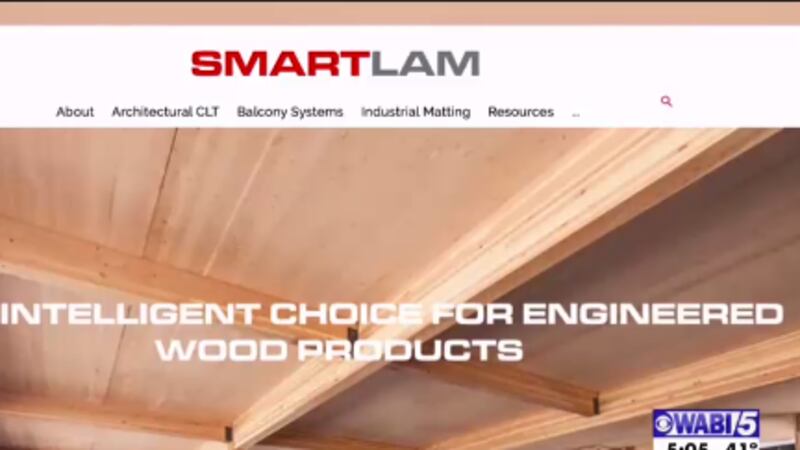 Published: Feb. 16, 2018 at 6:58 PM EST
Creating 100 jobs at a $22 million mill site. That's what the nation's first maker of cross-laminated timber plans to do here in Maine.
Montana-based SmartLam is the second CLT manufacturer to announce expansion plans this week.
LignaTerra out of North Carolina plans to build a factory in Millinocket.
Former mill sites in Bucksport, Lincoln, and Old Town are among potential locations for SmartLam.
Maine and Company is a nonprofit business development agency that worked with SmartLam throughout their expansion.
"What we're excited about with SmartLam, from our experience working with them, is we think that their growth in employment, their growth in business, and their growth in the industry is going to be tremendous and powerful for Maine's forest economy."
"Their relationship with the University of Maine has been critical as part of their choice to select Maine for their next operation. So I think it'd probably be fair to say that they're going to try to find something within close proximity of the University."
SmartLam has a four-year relationship with the University of Maine. They also received a $3 million grant from Maine Technology Institute.
CLT is an engineered wood building material and alternative to traditional materials like steel, concrete and masonry.
SmartLam plans to build a facility in the next 18 months.