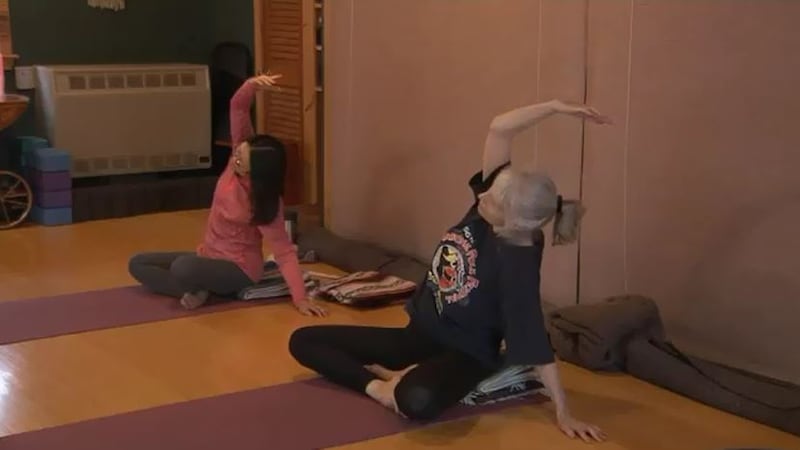 Published: Feb. 1, 2018 at 9:19 AM EST
Got stress? You're certainly not alone.
A recent study by the American Psychology Association shows our society is more stressed than ever before.
That's forcing some to consider different ways to manage it.
That poll by the A-P-A says 63% of Americans are somewhat or even very stressed by the future of the nation.
Money comes in at 62% and work ranks at 61%
Experts say the best way to deal with that stress? Find a way to tackle it.
"What we're starting to say as a country is we're stressed out about our future. As we think ahead, we don't start to think that things are going to get better. We just kind of feel stressed."
Psychologist Dr. David Prescott says most people don't need a national survey to tell them we're stressed out.
That stress is certainly saying something to our bodies, though, in the form of health issues - like chronic headaches, stomach problems and sleep trouble.
Prescott says that's because our natural stress response was created to be a short-term reaction.
"Got us away from being eaten by a saber tooth tiger! It's like running your car at 150 miles an hour all the time, where things start to break down. It's just not designed to do that over and over for an extended period of time."
Ignoring the stress - just like the grinding in your car - doesn't make it go away.
"Trying something is always better than trying nothing. So active approaches to stress management."
One of those approaches is yoga. Sandy Cyrus has been teaching it in Orono for 16 years.
"I would say the practice of yoga is awareness and then that awareness develops clarity."
Cyrus says many of her students come for stress relief as they learn to be more mindful of their bodies.
"We have a certain habit energy. Right now, that habit energy is to go, go, go, is to multitask. It's going to take something to shift that energy into pausing, reflecting, noticing our breath."
Valli Vel started yoga about three years ago.
"Being busy with work and home and kids I just felt like I needed to slow things down. I just felt like I'm not living in the moment."
Cyrus says the ancient practice focuses on what's happening now.
"Rather than filtering everything through worry and regret. Pretty much most of the time our mind is either racing off into the future or regretting the past."
Connie Jenkins says, "Even when your life is full of good things, it can still be quite stressful. And being able to come to yoga and have help in being able to come back to the present and being able to let go of that tension, has been wonderful for me."
Cyrus says it takes time to cultivate a practice that moves you out of your mind and into your body. But those who do, like Vel, believe it's worth it.
"I can only skip a week without going to yoga then I feel like that, what do you call it, the withdrawal symptoms. I have to do it. I have to come so I don't get withdrawal symptoms!"
A survey in 2016 found more than 36 million Americans do yoga, a jump of more than 50% from just four years earlier.
Yoga's certainly not the only way to become mindful and reduce your stress.
We'll take a closer look at other techniques - even high tech ways - in Part 2 of Mindful Mainers.
For more information about Sandy Cyrus and her yoga classes, log on to www.mainekripaluyoga.com