Group takes action to grow Maine's forest economy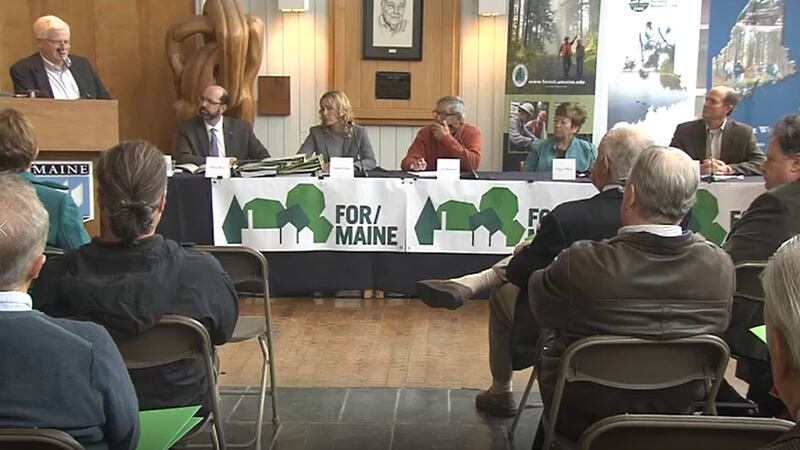 Published: Sep. 25, 2018 at 4:16 PM EDT
Folks met at the University of Maine Tuesday to discuss ways to expand Maine's forest economy.
The group Forest Opportunity Roadmap discussed its vision to take forestry from an 8.5 billion dollar industry to 12 billion within the next six to seven years.
"Our primary assist in rural Maine is our forest and they are in good shape and they have the capacity to create more goods for us and still give us all the recreational and wildlife values that we have as well as the people of Maine."
Much of how they see achieving the 40-percent growth they project involves new markets for Maine's wood.
"We found that we have another three million tons of spruce and fur, that's an increase in at least thirty percent at the available wood and if we are careful and we manage it sustainably we can use that to fuel growth."
This could mean big opportunities for communities all around the state.
"What it could mean, especially for rural Maine, is good manufacturing jobs and we know that good jobs make healthy families and healthy communities and manufacturing jobs are always good paying jobs. So, if we can make some of these new products the world is demanding from our wood. Then we can create good manufacturing jobs in rural Maine."
They work to help communities impacted by mill closures, attract capital investments and diversify the state's wood products businesses.
"We just need to make the right decisions to capitalize on it."