Maine Man Awarded Nobel Prize in Medicine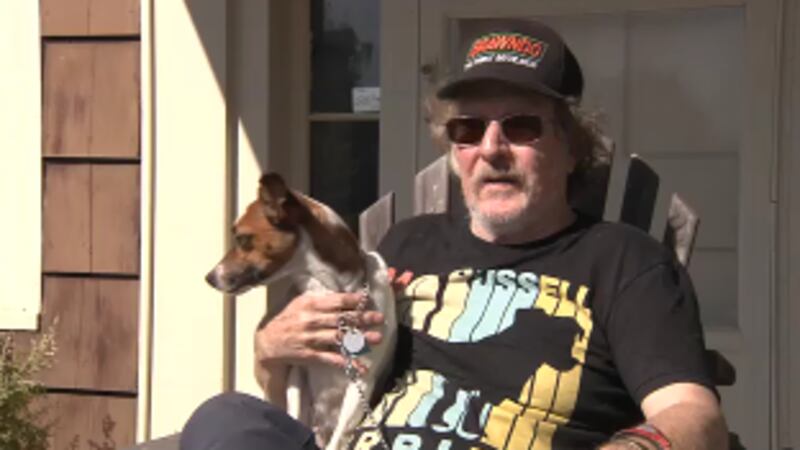 Published: Oct. 3, 2017 at 10:50 PM EDT
Three men were awarded the Nobel Prize in Medicine this year, including one from Maine. Morgan Sturdivant went to visit him in Cambridge, a place he has called his home for many years.
If you ask Jeff Hall what it's like to do research, he'll tell you it's a grind.
"Because you are doing repetitive work and usually things aren't working and you're not getting an answer or your getting a disappointing answer, but on the other hand, you always realize that you might, even if people won't notice, you might, once or twice per decade, come up with some solid findings."
Sitting on his porch in quiet, Cambridge, with one of his seven Jack Russell Terriers, Zola.
It's clear he has a seemingly endless wealth of knowledge on a number of topics, including the fruit fly.
Hall talks about the many discoveries he and his team uncovered while researching the tiny insect.
"Several of the things we had found in fruit flies, people did similar research in other organisms including mammals, including humans, and they found, unexpectedly, to them at least, that the items in the phenomena were very similar."
Listening to him talk about the groundbreaking work biologists and his mentors did in genetics, it's easy to see his love and appreciation of their work, people like Ron Konopka.
"The person who started the sub field in which I long worked and which the other two awardees did was one of the best biologists and persons I have ever known."
And why he is now a Nobel Prize winner in the field of medicine for the work he did in genetic mechanisms...specifically research in circadian rhythm, or the inner clock.
"He found the first, identified the first clock gene in any organism and that's the one that Rosbash, Young and I either together or in competition went after as a molecular entity."
He says winning the award with two other biologists, Michael Rosbash and Michael Young, came as a surprise to him since he's been retired for years.
"By now, years after I quit, I don't remember anything about the research."
"It's a terrific honor."