Maine CDC reports 28 new cases of COVID-19; no new deaths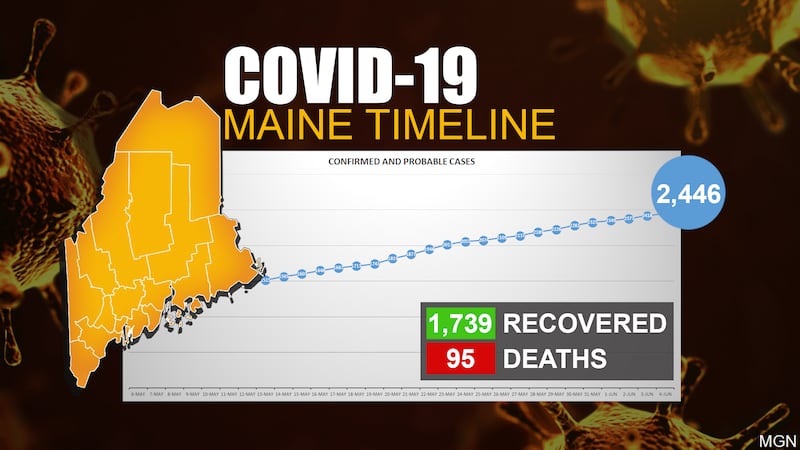 Published: Jun. 4, 2020 at 12:15 PM EDT
The Maine CDC Thursday is reporting 28 new cases of COVID-19 in the state.
This brings the total to 2,446.
Of those 2,181 are confirmed and 265 are probable.
No new deaths are being reported.
The death toll remains at 95.
1,739 people have recovered from the virus.
County-by-county numbers show an increase of 8 cases in Androscoggin County.
The total there is now 334.
18 new cases are being reported in Cumberland County for a total of 1,244.
There was an increase of only 3 cases in York County.