Local contractor Nickerson and O' Day donate to Brewer Food Pantry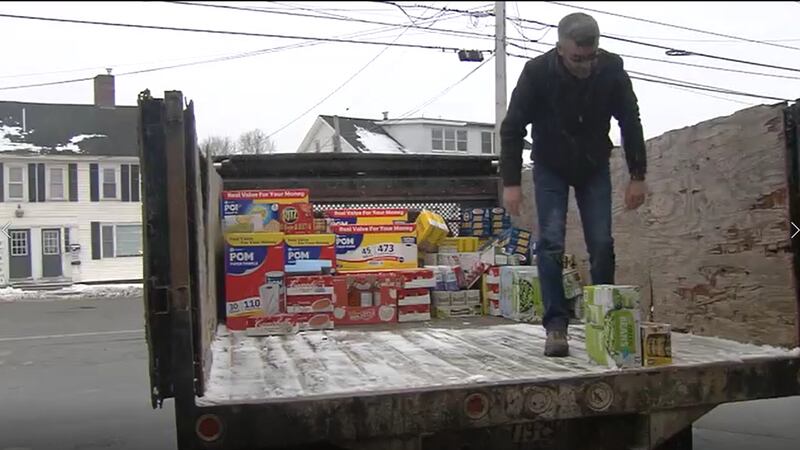 Published: Nov. 20, 2018 at 4:34 PM EST
Local contractor Nickerson and O' Day had a special delivery for the Brewer Food Pantry Wednesday.
A dump truck full of food and supplies.
We're told this time of year is when folks need the food the most, but the food pantry is in short supply.
The Brewer contractor pulls up with the truck and helps pantry employees unload the food.
"What they do for us every year gets us through the winter because a lot of our donations go down during the winter because people are buying heating oil and trying to warm their houses, and so a lot of our donations go down, and so this is so unbelievably on top of it."
This is the sixth year Nickerson and O' Day has donated a truckload of supplies to the pantry for the holiday season.