Holden Police Make Three Heroin Arrests in Less Than Eight Hours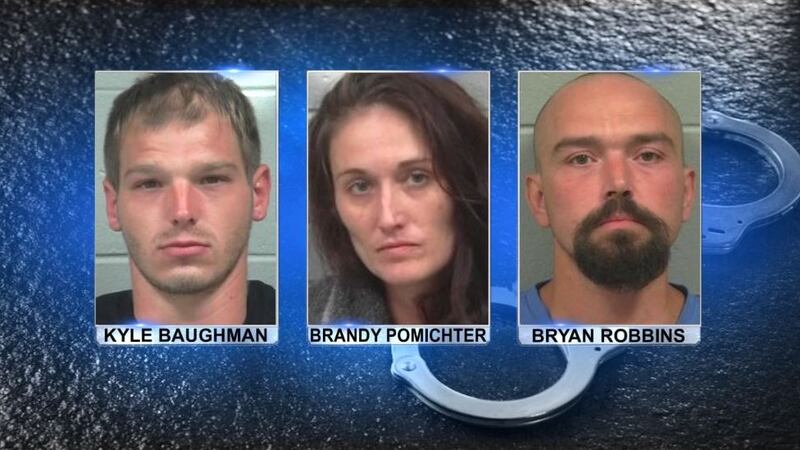 Published: Jul. 29, 2017 at 6:17 PM EDT
Holden police have arrested three people for heroin since Friday night.
Police say they were tipped off about a suspicious vehicle in one incident.
25-year old Kyle Baughman from Deer Isle is being charged with possession of heroin.
According to reports, Baughman was arrested around 11:30 p.m Friday night.
The second call came in around 7:00 a.m Saturday morning.
33-year old Brandy Pomichter and 33-year old Bryan Robbins both from Harrington were also charged.
Pomichter and Robbins received Class C felony charges due to the amount of heroin that was found.
Holden Police Chief, Chris Greeley, says that this is becoming a major concern, especially for smaller towns.
"We are seeing more and more heroin in Holden and we have had to actually administer narcan here this year to people. And, we've had overdose deaths. So, we are seeing in a relatively small town like Holden, we are seeing the impact of heroin. Certainly, it's unusual for one officer in the course of one shift to have three different events, two of which are felonies."
All three were taken to the Penobscot County Jail.