"Hearts for Hospice" celebrated by students at All Saints School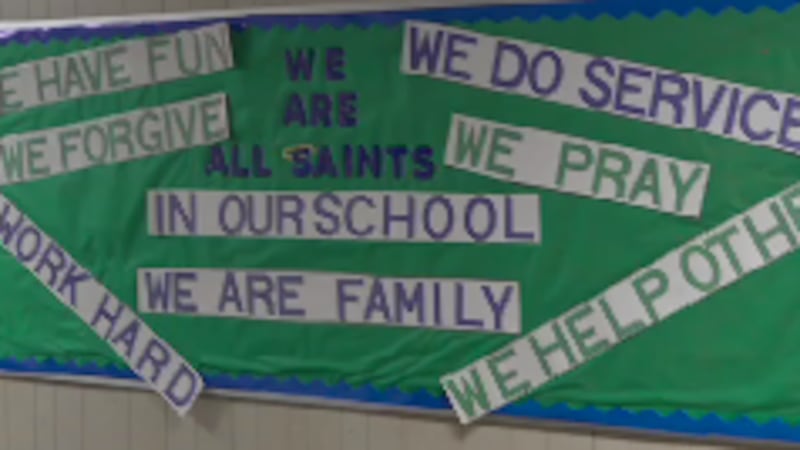 Published: Feb. 12, 2019 at 2:01 PM EST
Thursday is Valentine's Day.
Which can be lonely if you don't have someone who cares enough to drop off a card.
The students at All Saints School in Bangor spent the last couple of weeks making sure the patients with Beacon Hospice were thought of.
The students made Valentine's Day cards as part of the Hearts for Hospice program.
Tuesday morning during their school assembly and morning prayer service the students turned over those cards to the hospice volunteers.
"It's nice to be able to help people and give them a little bit of joy in a time when they don't necessarily have somebody to take care of them outside of the hospice," said Bridget Frazier - All Saints 8th Grader. "So just to give them a little love from outside."
"They are fun to look at but also to know that somebody thought of them and put in the time to make something," said Kaylee Caruso - Volunteer Coordinator for Beacon Hospice. "And also to let them reminisce about when they used to do it or when other family members made them for them."
"It was a small part of my day to come in at recess and do this and just a big part of their life," added Kate Griffin - All Saints 7th Grader. "So it's only a small thing for me but a huge thing for them.
The students created 175 cards, which will be distributed to the patients of Beacon Hospice Thursday.
They also received cards from girl scout troops, and the Brewer Community School