Future Fishermen A Focus of Annual Fishermen's Forum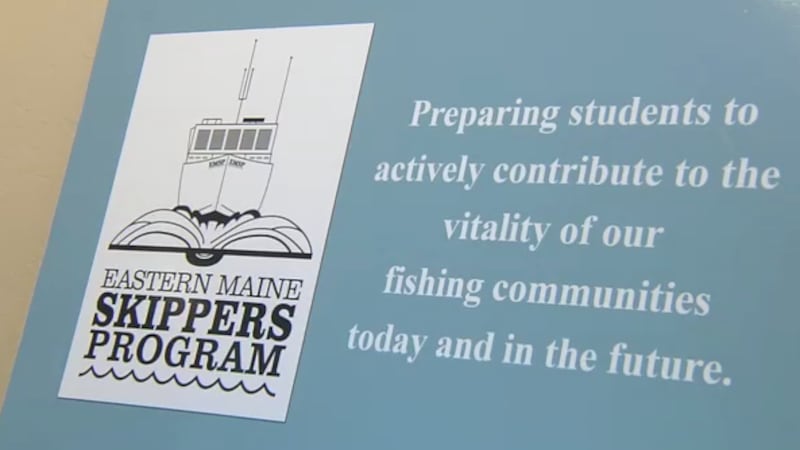 Published: Mar. 2, 2018 at 6:28 PM EST
The Maine Fishermen's Forum is underway in Rockport.
It's a chance for members of the industry to discuss the biggest issues in commercial fishing.
One of those issues is future fishermen.
Zackary Harvey lives on Swan's Island and has been fishing with his family since he was little.
He says, "I'm planning on being a lobsterman."
Kids just like him from eight Maine high schools participate in the Skipper's Program.
Paul Anderson, Executive Director of the Maine Center for Coastal Fisheries says, "They work in a team approach throughout the year to address a common problem that faces fisheries communities, and this year, it's how can a local individual or community help to sustain local fisheries."
Bayleigh Alley, Skyla Libby and Kiley Alley are students from Jonesport-Beals High School who participate in the program.
Bayeligh Alley says, "We want to create a seafood market in our local community because most of the seafood ends up going out of town or out of the state."
Harvey and his team are working with Urchins.
He says, "We have this project to see if we can raise urchins and see them go in designated areas to see if we can bring the population back up to a sustainable fishery of urchin divers."
Industry officials say there are many challenges facing fisheries, but this program is nourishing the industry's future.
Anderson says, "These young people will be the leaders of our fishing industry in the future. Our fisheries are here in Maine, they are not gone and we need to nurture them and be really careful with them and these are the people that will be taking over and leading that in the future."
The kids present their projects to the public at The Grand in Ellsworth on May 24th.