For second day in a row, CDC reports no new deaths of individuals with coronavirus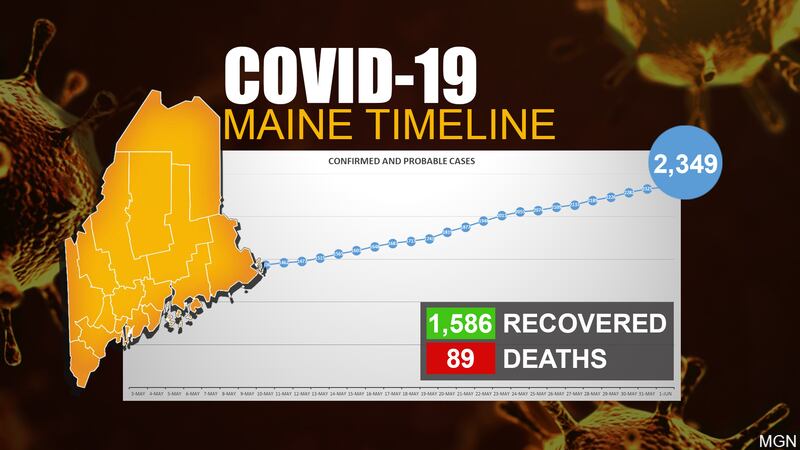 Published: Jun. 1, 2020 at 12:06 PM EDT
There are no new deaths of individuals with coronavirus to report on Monday.
Maine CDC says there are 24 new cases.
This brings the state's total to 2,349.
Of those 2,093 are confirmed and 256 are probable.
1,586 people have recovered.
The death toll remains at 89.
County-by-county numbers show Cumberland County had an increase of 14 cases.
This brings the total there to 1,189.
Androscoggin and York counties both had 6 new cases.
13 of Maine other counties remained the same.
There are currently 52 people hospitalized with coronavirus.
Of those 17 are in critical care and 10 are on a ventilator.
284 people have been hospitalized at some point.