Emergency Officials Respond to Chemical Explosion in Detroit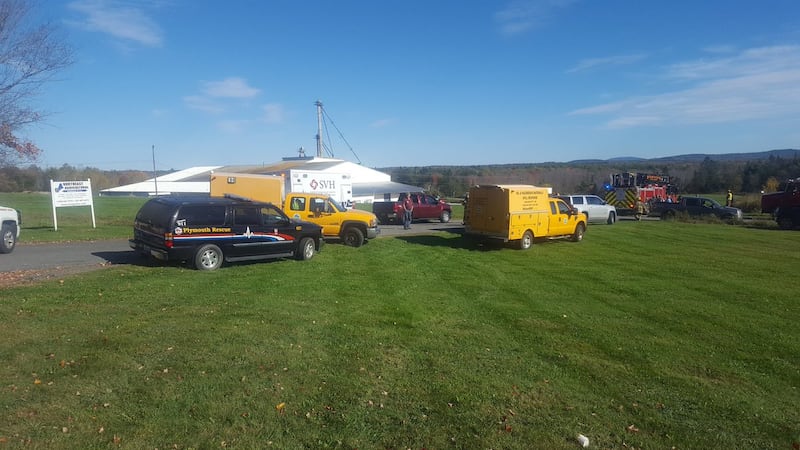 Published: Oct. 11, 2017 at 2:16 PM EDT
Emergency crews were on the scene of a chemical explosion on the North Road in Detroit.
The call came in at around 1:30 Wednesday to Northeast Agricultural Sales on North Road in Detroit.
We are told there was an explosion and fire as a result of sulfur dust being ignited.
Several crews and Hazmat units responded to the scene.
One person was taken by LifeFlight to Portland. Several others were transported to a local hospital. The extent of their injuries is unknown The fire was mostly out before 4 p.m. Wednesday.
Crews were very cautious setting up on the hill overlooking the facility.
We asked Bernard Williams, the Pittsfield Fire Chief about what some of the issues were. Here's what he said.
"Part of the problem was there was some questions as to what was actually in the hopper besides sulfur. Sulfur dust is what actually caused the fire. But there was residue of other products in there and we were figuring out what was in there that we had to deal with. When we found out what was there in small quantities it pretty much was put the fire out and that will take care of it."
The chief also said it is safe for employees of Northeast Agricultural Sales to return to work Thursday but that of course will be up to the company.