Day of advocacy held at the Capitol for Alzheimer's and dementia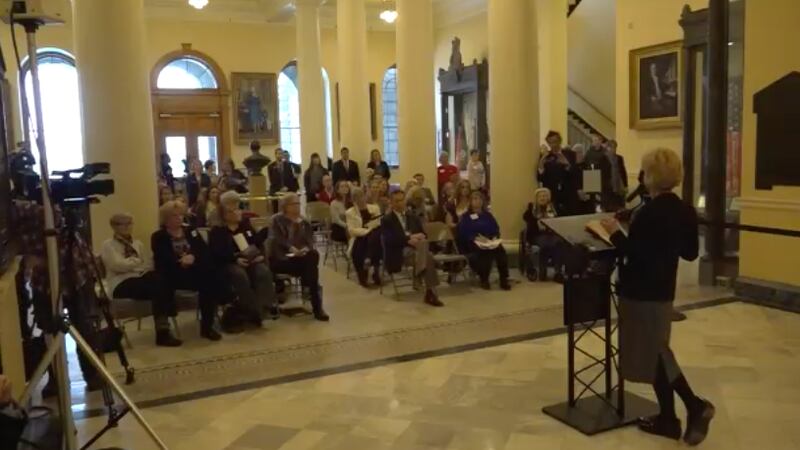 Published: Jan. 24, 2019 at 6:31 PM EST
An advocacy day for Alzheimer's and dementia was held Thursday at the State House.
Lawmakers, activists, and members of the public got together to talk about the disease and what's being done about it.
We're told there are currently 28,000 Mainers living with Alzheimer's.
That number is expected to increase 25 percent by 2025.
"Our plan, the state plan for Alzheimer's disease and related dementias in Maine, is the driving force behind all our state policy efforts," said Adam Lacher, Director of Advocacy at the Maine Chapter of the Alzheimer's Association. "The plan is the result of a state task force convened by the Department of Health and Human Services."
The Alzheimer's Association says they are supporting multiple bills this session that will help the cause.