Courageous Steps Project Awards Darling's Auto Group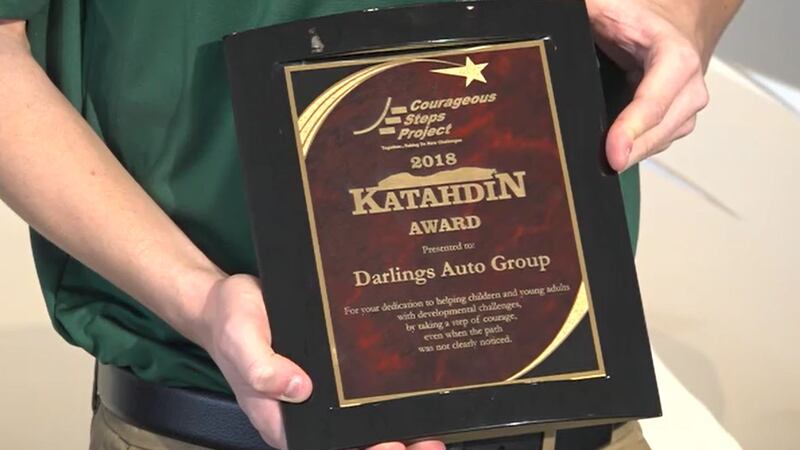 Published: Jan. 15, 2019 at 4:49 PM EST
The Courageous Steps Project bestowed an honor on Darling's Auto Group.
Darling's received the Katahdin award as top supporter of the project.
Courageous steps helps children and young adults with developmental challenges.
Project founder Connor Archer tells us darling's has been a sponsor for years and sends their ice cream for a cause truck to fundraising events.
"Any little bit helps and as a growing organization we certainly appreciate all the support that we get."
Darling's general manger Otis Soohey says "It probably one of the smaller organizations that we deal with but at the same time big in a number of ways. And just seeing at such a young age him starting it and where he is today and how he's grown it."
More information can be found at TheCourageousStepsProject.org