Conference held in Augusta to teach medical professionals the signs of human trafficking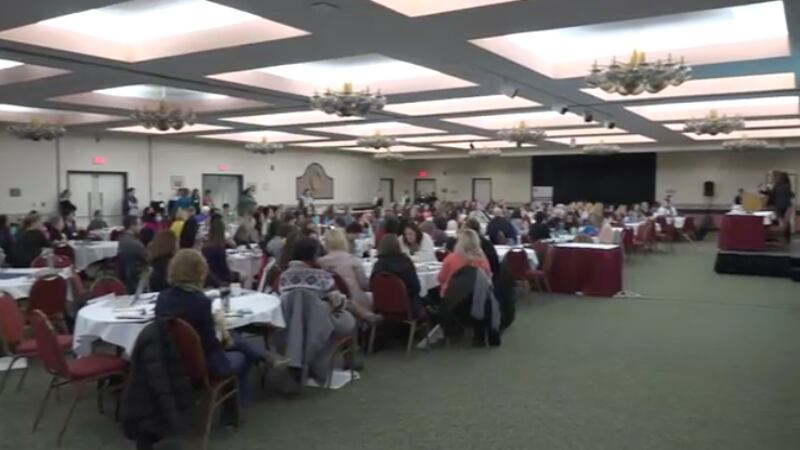 Published: Jan. 31, 2019 at 5:52 PM EST
Hundreds attended the Health Care Response to Human Trafficking conference Thursday in Augusta.
"We're here to really raise awareness and to build connection between the health services field and anti-trafficking efforts across the state," said Fiona Mason, Chief Program Officer for Preble Street. "So we're really trying to create a system where people who have been entering into the health services world have access to all the services that anti-trafficking programs are offering across the state."
The focus was on teaching medical professionals who might deal with patients who are being trafficked and not know it.
"Only 1% of people who have been identified for human trafficking were identified through health services, even though 88% of them touch it, so that's what we want to change today," said Mason.
"So what that means is we need to equip all of the nurses that are here today, all of the doctors, all of the reception staff in hospitals, in emergency departments, in clinics, to know how to identify trafficking and what to do if somebody thinks that one of their patients is being trafficked," said Dr. Hanni Stoklosa, Executive Director of HEAL Trafficking.
One of the big topics was child trafficking.
"I think that it's important to just know that trafficking of children does happen in Maine, that it's not a big city problem," said Dr. Amanda Brownell of Spurwink Services. "It happens in rural areas of Maine. It happens in our cities in Maine. It happens to kids of all ages. They can enter less than 8 years old - they can be first recruited into this."