Café Miranda celebrates 25 years of business by giving back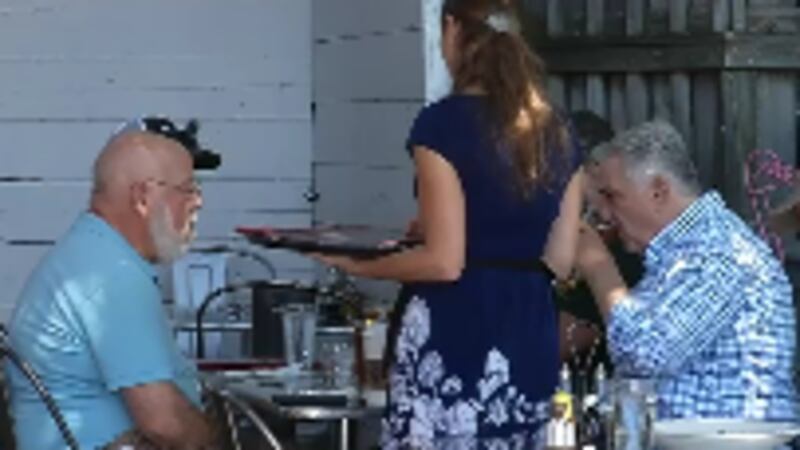 Published: Jun. 29, 2018 at 6:20 PM EDT
25 years ago, Cafe Miranda was born from a dream.
"My partner then, Evelyn, and I had this dream of a small, neighborhood place that would have an ever-changing, massive, ridiculously ethnic menu, where people are known by their first names with a personable staff, and we executed that dream, " says Kerry Altiero.
Over the last quarter century, Cafe Miranda has become a Midcoast staple known for their fresh, fun and affordable food. An important concept here for chef and owner Kerry Altiero.
"We do fine dining at short order style. So, it's affordable. It's accessible. You can spend $100 here, or you can have a handmade pizza, a Narragansett Beer, and tip really well for under $20," he says.
The family friendly eatery prides itself on its open kitchen concept and wood fired grill where employees are more like family and Cafe Miranda is their way of life.
And they're making some great things happen...Not only are they catering now with a mobile wood fire oven, but they're giving back in a big way.
Leading up to their recent "Flock Party," Cafe Miranda and Hannaford Supermarkets raised more than $17,000 for the Know County Homeless Coalition. Just one of a number of non-profits they're giving back to.
It seems being part of the community as well as a community contributor will always be the Cafe Miranda way.
"We're very grateful to be here after 25 years, despite all of my best efforts, but really what makes this place tick is the fabulous crew that pulls it off every day, in the right town with the right customers. Good food should be accessible. It doesn't have to be an elitist thing whether it's natural, organic, or handmade, and that's the thing that we specialize in," says Altiero.