Big Brothers Big Sisters of Mid-Maine looks to recruit mentors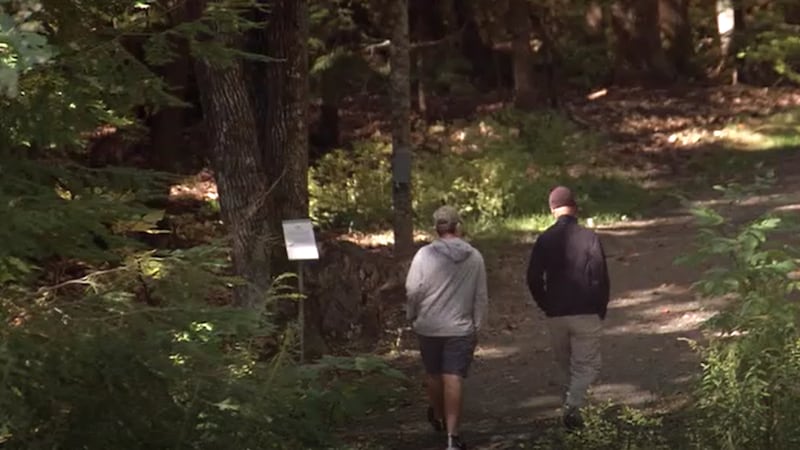 Published: Oct. 5, 2018 at 6:27 PM EDT
An organization covering seven counties in Maine, serving nearly 800 kids, is in critical need of mentors.
Mae Slevinsky, Big Brothers, Big Sisters of Mid-Maine said, "It's about the time spent. Just 2 to 5 hours once a week, you can make a huge difference in the life of a child."
It's a bond 4 1/2 years in the making.
Richard Behr, Mentor, said, "We've had some of our best times when we've gotten together for a snack at Subway and then a trip to Home Depot."
Dick Behr and Jaxon Wiegand aren't related, but they are considered brothers. Jaxon Wiegand, Little, said, "I do a lot of fun things with him and learn a lot, a ton actually."
It's all thanks to Big Brothers, Big Sisters of Mid-Maine, an organization dedicated to helping change the lives of kids facing adversity.
Slevinsky said, "We have these ideas in mind for what this child is going to gain from this program, but, you know, spend your time together, have fun, be that positive influence."
Jaxon, a teenager who loves the outdoors, wasn't able to get out as much as he wanted. Behr helped fill that gap.
It's a relationship where both the little and the big benefit. Now, the pair can't get enough of what Maine has to offer.
Behr said, "I know I'm making a difference in Jaxon's life. It's not just about having a great adventure and providing some neat experience for Jaxon. We, the bigs, benefit from the program because sometimes it's motivating to me to know it's important for us to maintain this consistency and do things together. I'll be surprised at the things I learn."
The organization needs your help. They are looking to recruit 25 adult mentors in Central Maine.
Behr said, "I'm sure there are hundreds of men and women in the Central Maine area that have considered being part of the Big Brothers Big Sisters program and have just said, well, I'll get to it eventually. Do it, make a call because you will benefit."
Folks interested in learning more about becoming a mentor should contact Big Brothers Big Sisters of Mid-Maine. You can call 370-1674 or visit bbbsmidmaine.org.