Banner hanging ceremony took place at the future Nokomis Middle and High School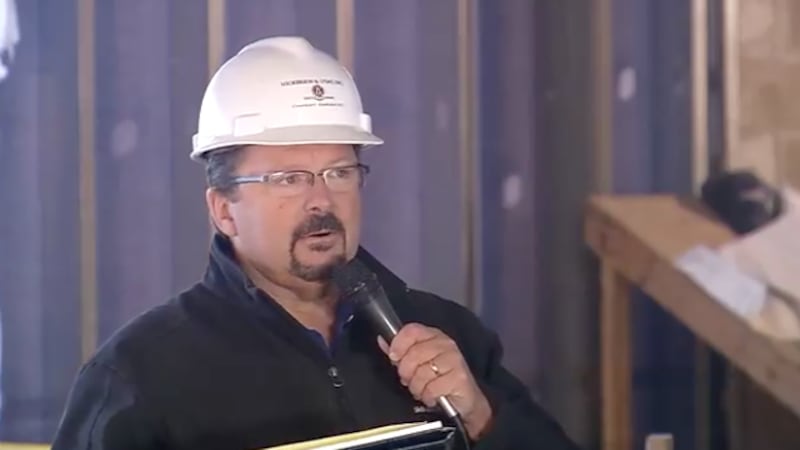 Published: Nov. 14, 2018 at 6:10 PM EST
A banner hanging ceremony was held Wednesday at the site of the new Nokomis Middle and High School in Newport.
Students signed the banner and then it was raised.
Ground was broken last year, and we're told progress is going according to plan.
The new school will be a great learning space for students.
"This is going to introduce a lot of different synergies," says Karl Ward, President and CEO of Nickerson & O'Day. "It's not only going to have one continuous learning environment for kids all the way from junior high through high school. But it's also going to save money. They're going to combine buildings and reduce the operating costs."
It's expected to be completed for the start of the next school year.