A camp in Rome makes it possible for everyone to enjoy summer camp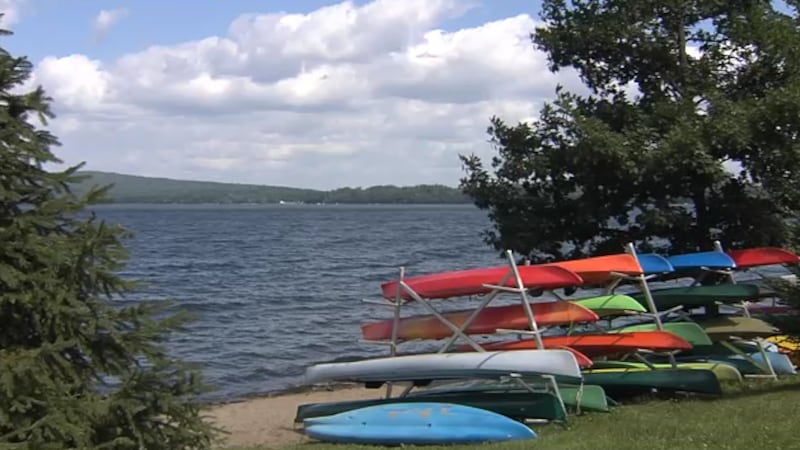 Published: Aug. 16, 2018 at 4:47 PM EDT
Summer camp is where you swim, kayak, and play basketball all while making lifelong friendships.
But for kids and adults confined to wheelchairs or living with disabilities, activities like this aren't always accessible.
But a camp in Rome makes it possible for *everyone* to enjoy summer camp.
Teena French, mom of camper Casey Grant says, "He is packed about four days before we go."
Casey Grant has been attending Pine Tree Camp for the past 15 years.
He says he would be awfully bored without it.
Casey has a severe form of spina bifida, confining him to a wheelchair which normally makes some things inaccessible, but not at Pine Tree Camp.
Casey says he enjoys, "Fishing, swimming, boating..."
Noel Sullivan, President and CEO of Pine Tree Society says, "All the children who attend camp here are living with a disability, which does not get in the way when they come to camp. We are a fully accessible camp. So, everyone has access to our waterfront, arts and crafts, music program, and just being part of a cabin and perhaps most importantly making some new friends."
French says, "It's just unbelievable. You know, he fits in. He doesn't feel out of place. A lot of the times in quote the "real world" he does feel out of place because it's not always accessible to him, but everything is accessible for him here."
The camp's 285 acre campus allows for a tree house, overnight tent camping, cabins for both campers and their families, all with a nursing and physical therapy staff right on hand.
French says, "I don't worry about him. I know he's in good hands. He's well taken care of."
Thanks to a state and community of caring people, no camper is ever turned away.
Sullivan says, "A parent's ability to pay for their kid to come is not a barrier. So, we have to raise over a million dollars every year, year in and year out, and we've done so."
French says, "This place is amazing, and I'm really, really, really grateful that this place is here. I don't know what we would do without Pine Tree Camp."