Man arrested following Walmart evacuation in Presque Isle, no explosive found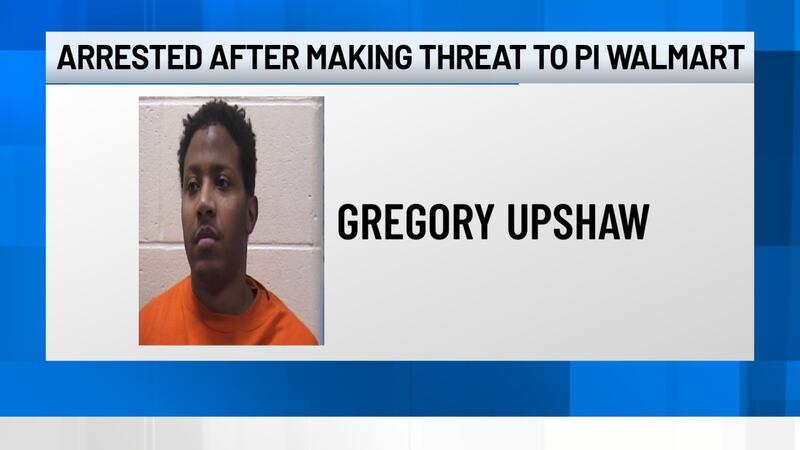 Published: Nov. 19, 2023 at 7:09 PM EST
PRESQUE ISLE, Maine (WABI) - A Presque Isle man is facing charges in connection with an alleged bomb threat at the Walmart in Presque Isle.
According to Presque Isle police, Gregory Upshaw was arrested Sunday.
He's charged with Aggravated Reckless conduct, Aggravated False public alarm, Terrorizing and creating a police standoff.
The Walmart store was evacuated and put on lockdown late Sunday afternoon after a 9-1-1 call came in about a bomb threat.
Authorities say no explosive devices were found and the store will reopen Monday morning.
Copyright 2023 WABI. All rights reserved.