Thornton Academy defeats Portland 24-14 for Class A State Championship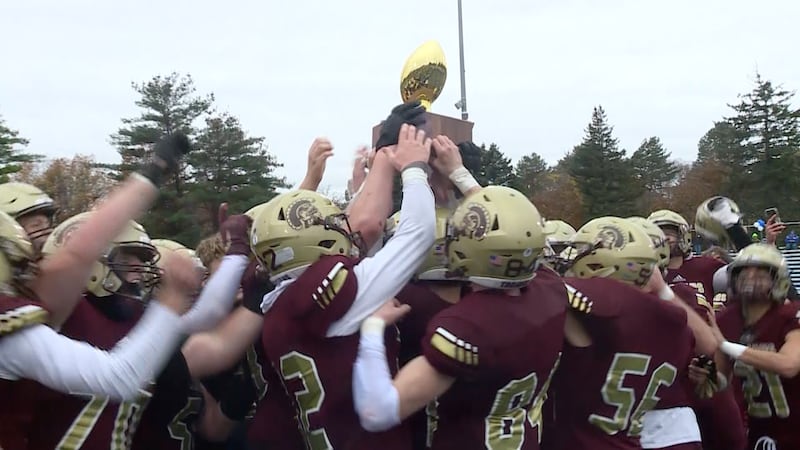 Published: Nov. 18, 2023 at 7:26 PM EST
PORTLAND, Maine (WABI) - On Saturday the Thornton Academy Trojans took on the Portland Bulldogs for the Class A State Championship.
Thornton Academy took the early 3-0 lead thanks to a field goal from J.P. Baez.
Portland answered with a 59-yard touchdown pass from Cordell Jones to Hunter Temple.
Thornton Academy regained the lead in the third off a Harry Bunce touchdown run on fourth and goal.
The Trojans jumped ahead by two scores after a 66-yard scramble for a touchdown from Wyatt Benoit.
Thornton Academy's Brady Kezal sealed the game with an interception.
The Trojans win their 6th title since 2012 by a score of 24-14.
Copyright 2023 WABI. All rights reserved.