Waterville police officer injured after fight ensues with driver of stolen truck
Police are looking for a blue 2003 Ford F-250, bearing Maine Registration 1444ZF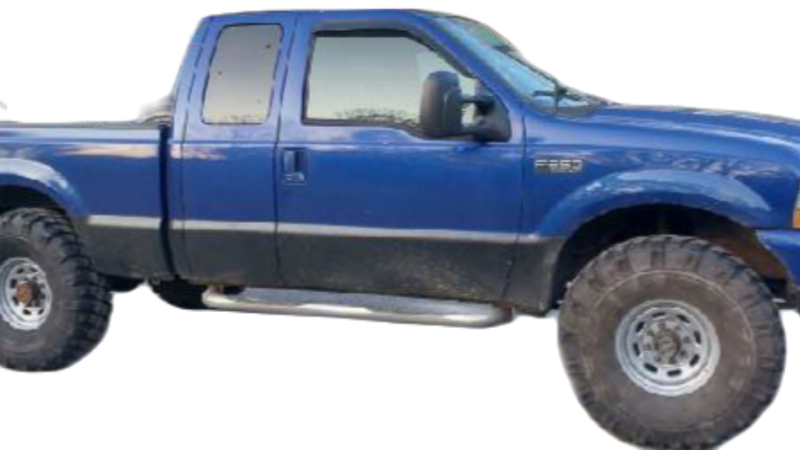 Published: Nov. 18, 2023 at 11:14 AM EST
WATERVILLE, Maine (WABI) - The Waterville Police Department is asking for your help in identifying the driver of a stolen vehicle.
We're told the driver assaulted an officer multiple times before taking off.
Police say they located a stolen vehicle parked in a gas station parking lot on Kennedy Memorial Drive just after 3 a.m. Saturday.
The vehicle, a silver Toyota Tacoma was stolen out of Somerset County.
Police say the silver truck was located abandoned in Fairfield, where another vehicle, a blue 2003 Ford F-250, bearing Maine Registration 1444ZF was stolen.
Police believe the suspect may be driving the blue F-250.
When police made contact with the man Saturday morning, a fight ensued, leaving one officer with a broken bone and a concussion.
The officer taken to the hospital and later released.
Waterville police are asking for help identifying the suspect who is described as 5′11″ to 6′1″, approximately 220 pounds, with mid-length red hair.
He was wearing blue jeans, a black and white flannel, and a baseball hat.
If the vehicle or the suspect is located, please do not approach, call 911 and alert the nearest law enforcement agency.
Copyright 2023 WABI. All rights reserved.