Maine humane society launches In-House Vet Clinic Capital Campaign
The campaign aims to raise $800,000 to renovate an existing structure and establish an in-house medical clinic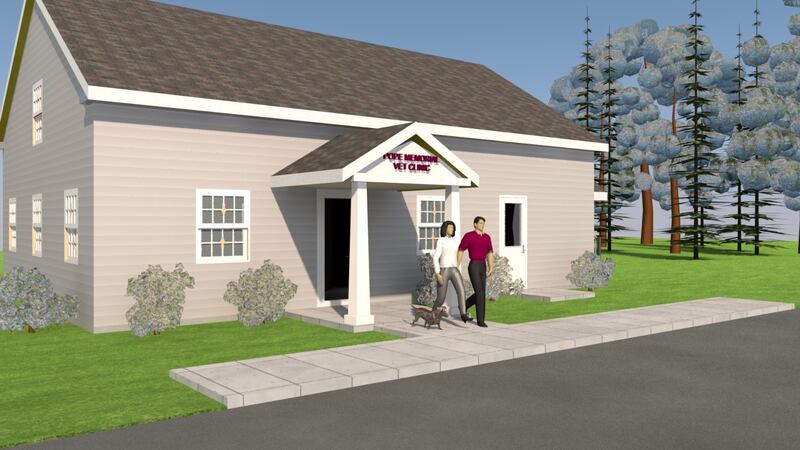 Published: Nov. 18, 2023 at 9:00 AM EST
THOMASTON, Maine (WABI) - Pope Memorial Humane Society unveiled its In-House Vet Clinic Capital Campaign on Sunday, November 12, at Trackside Station in Rockland.
The campaign aims to raise $800,000 to renovate an existing structure and establish an in-house medical clinic with a dedicated veterinarian to provide top-tier medical care to the approximately 1,200+ homeless pets taken in by PMHS each year.
The In-House Vet Clinic will serve PMHS and act as a community resource to decrease surrenders.
It will also offer numerous benefits, including a significant reduction in the length of stay for each animal.
"We are overwhelmed by the incredible support from our community for the In-House Vet Clinic. This clinic will be a game-changer, allowing us to provide even better care to the animals who come through our doors and ultimately find them loving homes faster. We are grateful for the generosity of our supporters and excited about the positive impact this campaign will have on the welfare of animals in our community."
The campaign is already 75% funded.
Click here to contribute to PMHS In-House Vet Clinic Capital Campaign.
Copyright 2023 WABI. All rights reserved.