Mt. Abram Roadrunners celebrate first Class C State Boys Soccer Championship
They capped off their season by winning the Gold Ball, 1-0, over George Stevens Academy on Saturday
Published: Nov. 17, 2023 at 5:03 PM EST
STRONG, Maine (WABI) - The Mt. Abram Roadrunners are Class C boys soccer state champions.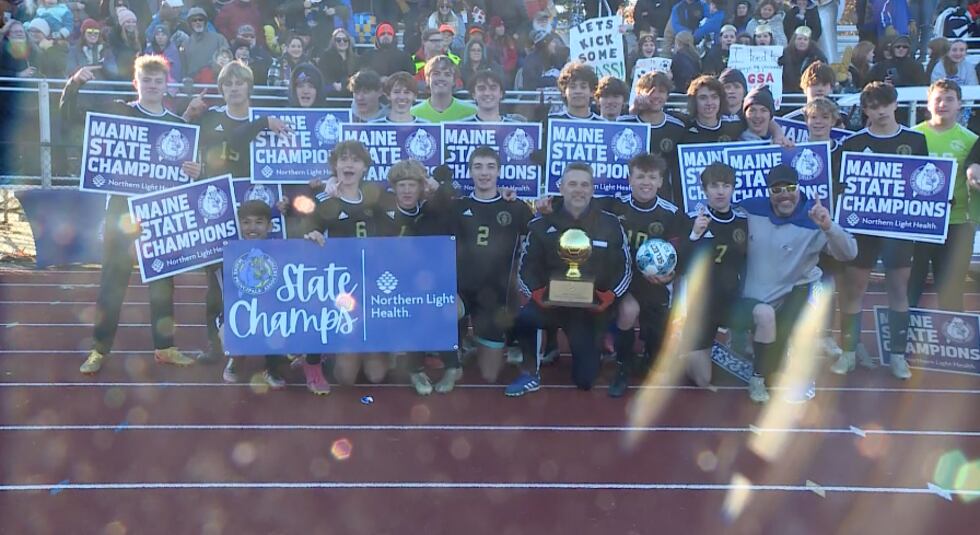 They capped off their season by winning the Gold Ball, 1-0, over George Stevens Academy on Saturday.
It's the first Class C title in team history.
"This group of guys has been super, super fun. I'm really glad I got to be a captain to all these kids. They're super nice and hilarious. Practices are fun," said Sam Cockerham, senior striker.
"It's been a good time. People are saying congratulations and all that. It's been great. It's really rewarding to have a lot of support like that," said Morgan Thibodeau, senior center attacking midfielder.
"Our community is just so tight with us. I went into the store the next day, and someone was like 'hey, are you Trey?' I was like 'yeah." They were like 'congratulations.' I didn't know the person, but they knew me. That's just something that I'll never forget," said Trey Reed, senior goalkeeper.
Not only did the Roadrunners win the big prize, but it was also their first time winning a regional championship as well.
Copyright 2023 WABI. All rights reserved.