Carrabec Cobras capture 8-Player State Boys Soccer Championship to complete perfect season
Chris Caruso's first-half goal stood as the 1-0 championship winner against the Schenck Wolverines on Saturday
Published: Nov. 17, 2023 at 4:55 PM EST
NORTH ANSON, Maine (WABI) - The Carrabec Cobras won the 8-player state boys soccer crown when Chris Caruso's first-half goal stood as the 1-0 championship winner against the Schenck Wolverines on Saturday.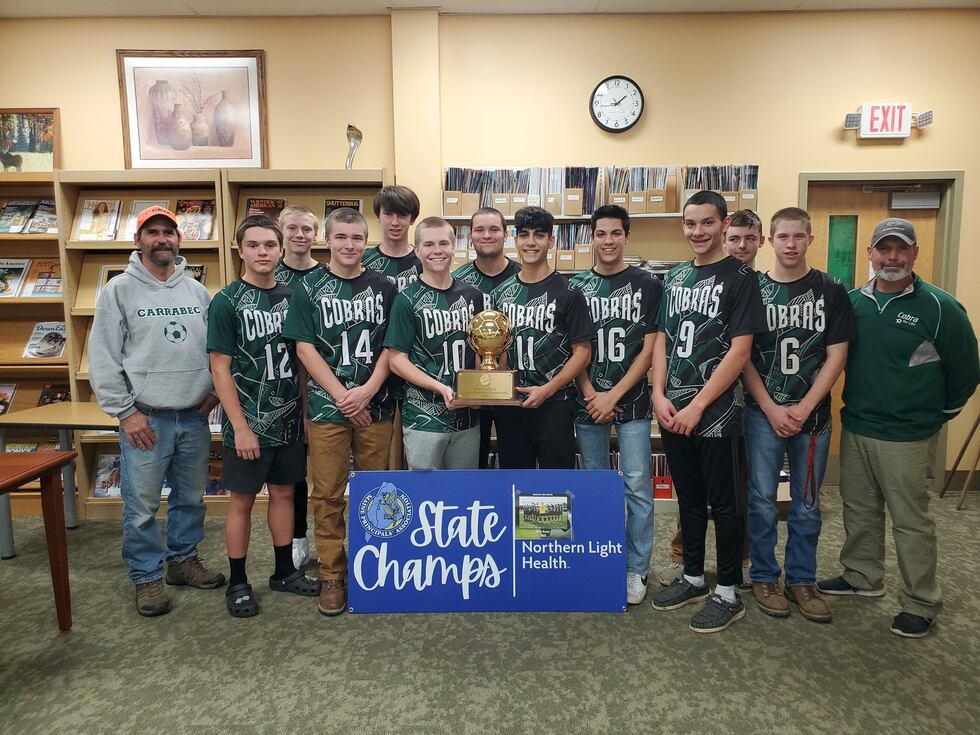 The players explained how they were able to win it all to cap off a perfect season.
"It feels pretty awesome. I can't really describe it, but it felt so amazing to be able to hold that position for the team for that game. I'm glad it all really worked out for everyone," said Caruso, senior wing.
"It's absolutely amazing. It doesn't even feel real yet. I'm sure it'll hit me soon. The hustle, we never stop playing. I think that's what got us the lead," said Lucas Vicneire, senior center midfielder.
"Going in, we were all nervous for it, obviously. It's the biggest thing probably all of us have been through, but we all just worked through it as a team through the whole week. We reached the end. That's what we wanted to win, so we did," said Will Lawrence, senior goalkeeper.
The Cobras were led by a senior class of Lawrence, Vicneire, Caruso and Isaiah Haynes.
Carrabec will be reloading with most of its roster set to come back next season.
Copyright 2023 WABI. All rights reserved.