Washington Academy football repeats as independent league champions
They defeated Berlin, 44-18, for the 2023 title
Published: Nov. 15, 2023 at 4:42 PM EST
EAST MACHIAS, Maine (WABI) - The Washington Academy Raiders won the independent league eight-man football championship with a 44-18 victory over Berlin.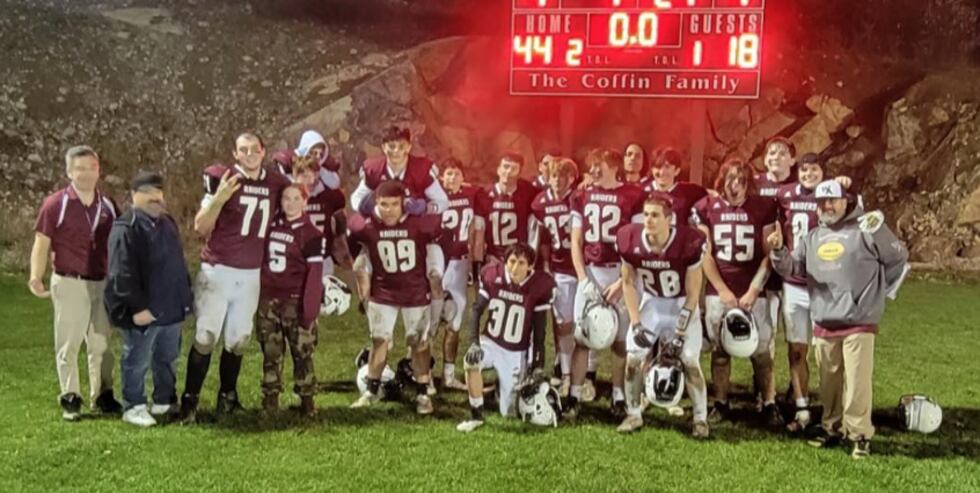 The players described how they came away with the title and what it means for their community.
"This year, we put a lot of work into it. We worked really hard. We did manage to lose to Berlin one game. That really motivated us and pushed us so we could win back-to-back championships," said Jesse Brown, senior running back/linebacker.
"This year feels a lot more personal. I knew a lot more of the kids on the other teams. This was my first year returning, so I knew the game a little better. It clicked a little more for me. It was really sweet. It was great to hear everyone in the town was really excited. It was a great environment," said Aryc Lamb, senior running back/linebacker.
Congratulations to the Raiders and their fans.
Copyright 2023 WABI. All rights reserved.