Maine pair ordered to pay $1.25 million for racially motivated attack on Black man
A judge has ordered a pair of white men sentenced to prison for breaking a Black man's jaw to pay $1.25 million in damages for the racially motivated, random attack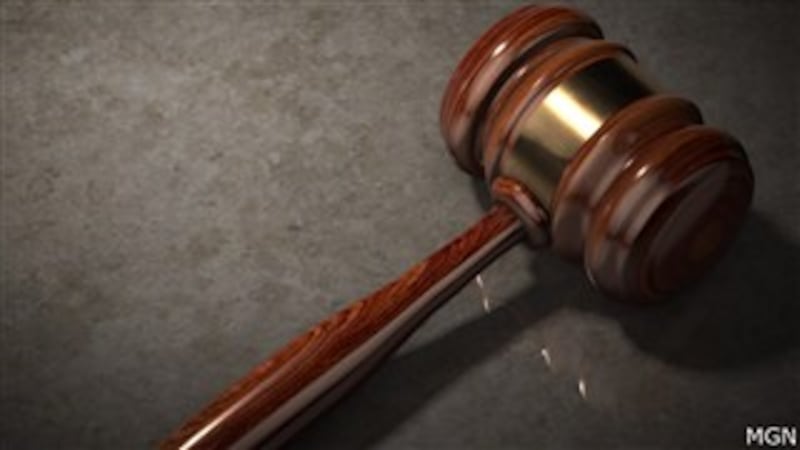 Published: Nov. 15, 2023 at 6:21 PM EST
PORTLAND, Maine (AP) — A pair of white men sentenced to federal prison for breaking a Black man's jaw in a random attack have been ordered to pay $1.25 million in damages by a state judge.
The judge issued a default judgement against Maurice Diggins and Dusty Leo, of Biddeford, both of whom are in federal custody and weren't represented by attorneys in the proceeding.
The victim, Daimon McCollum, may never collect the damages but the award "demonstrates that this kind of conduct is abhorrent and won't be tolerated," his attorney, Allyson Knowles, said Wednesday.
McCollum was attacked in April 2018 in Biddeford by the men, who taunted and shouted racial slurs from their vehicle before a confrontation in which McCollum was struck in the jaw.
Knowles said Superior Court Justice Richard Mulhern issued a default judgment last month. Leo and Diggins initially participated in the proceedings with letters but then stopped, Knowles said. On Nov. 9, the judge ordered them to pay $750,000 in punitive damages and $500,000 in compensatory damages.
The attack happened after the McCollum family celebrated a college scholarship for one of three kids. Afterward, McCollum walked to a convenience store for a snack when he was accosted by Diggins and his nephew.
Diggins circled McCollum and hurled racial taunts, preventing him from going into the store, while Leo approached and punched him in the jaw, Knowles said. McCollum ran away and the men followed him to his home.
McCollum and his family had originally moved from the Bronx to Maine, in part because of the low crime rate. He has moved away from Biddeford since the assault, his lawyer said.
Diggins, whose tattoos including swastikas and initials "WPWW" for "White Pride World Wide" were discussed at his trial, is serving a 10-year sentence after being convicted of two counts of committing a hate crime and one count of conspiracy.
Leo, who pleaded guilty and received a three-year sentence, is currently residing in a halfway house and is due to be released from federal custody next week, an official said.