Lawrence Bulldogs are going to the Class B State Football Championship
The Bulldogs will be facing the Kennebunk Rams on Saturday at 2:30 p.m. at Portland's Fitzpatrick Stadium
Published: Nov. 15, 2023 at 4:38 PM EST
FAIRFIELD, Maine (WABI) - The Lawrence Bulldogs are on their way to the Class B State Championship on Saturday at Portland's Fitzpatrick Stadium after winning the North, 27-7, over Cony.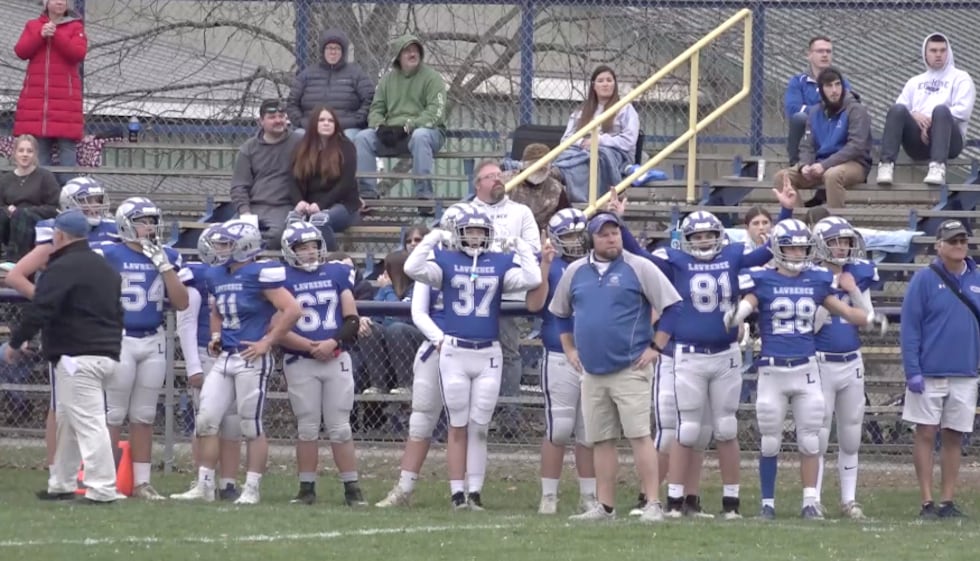 The Bulldogs will be facing the Kennebunk Rams at 2:30 p.m.
The players are ready to bring home the program's first championship at this level since 1984.
Lawrence won its last state football title in Class A in 2006.
"We work our butts off in the Valley. Every day, we're with our team making chemistry. It's just a good bond for us," said Colton Carter, junior running back/defensive end.
"I think this year we've had a really strong run game overall. We have so much variety in our backfield. It's just a powerful tool we have," said Gaige Martin, senior running back/defensive end.
"We're a big run team, and then defensively we just like to send a message. Hit the other team hard, don't shy away from hitting, and make big plays. A lot of us were born in the year we got our last one, and we've had opportunities throughout the years to get one. We just haven't been able to pull through. I've told the guys many times reputation isn't built on what you say you're going to do. We're not a team that says 'we're going to do this. We're going to do that.' We just go out and do it, play with class, and walk off the field with what we earn," said Jayden Burnham, senior running back/defensive back.
Lawrence has three Class B State Championships all time, with wins in 1973, 1983, and 1984. The Bulldogs finished as runners-up in 1980, 1985, and 1986.
Since the 2006 Class A Championship, they took Class A North in 2007, 2011, and 2012.
Copyright 2023 WABI. All rights reserved.