Maine men's rugby going to Regionals
A spot at Nationals in Houston, Texas is on the line for the undefeated No. 3 team in the country
Published: Nov. 14, 2023 at 5:31 PM EST
BANGOR, Maine (WABI) - The Maine men's rugby team defeated the Norwich Cadets, 17-15, to win the NEWCRC Championship.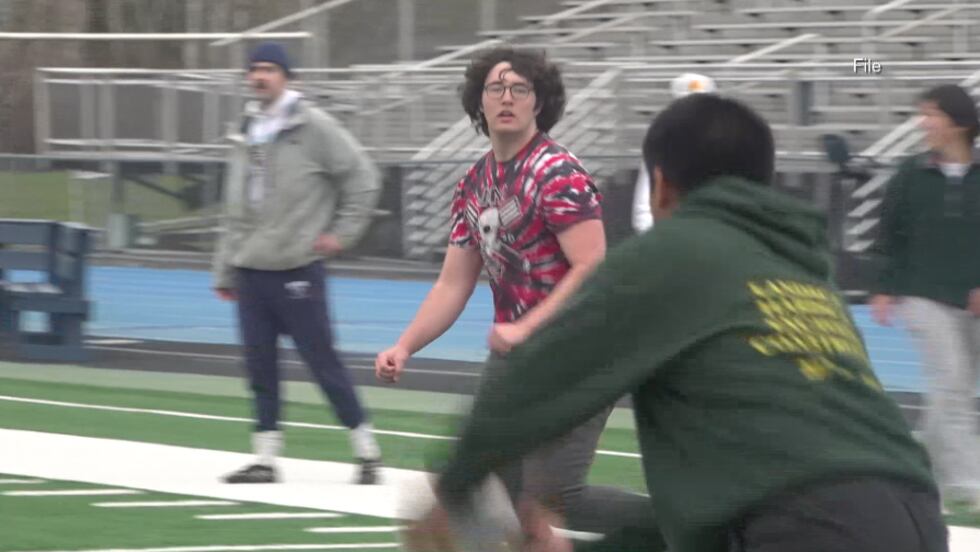 The conference championship sends the Black Bears back to Regionals this weekend in Reading, Pa.
A spot at Nationals in Houston, Texas is on the line for the undefeated No. 3 team in the country.
"Everybody on the field's just a great athlete. We have 15 guys out there that are better than anyone else's 15. We know that we're going to have the best players out there, and that shows," said Cullen Mahoney, senior wing.
"We've come so close to bringing home the national title a couple times. This program moving forward is going to have a lot more opportunities, but obviously it's going to be nice to have a chance to end on a good one," said Shea Wagner, senior inside center.
Maine will be facing Villanova on Friday at 2 p.m. in an East Regional Semifinal.
The team is running an online fundraiser located on the UMaine Men's Rugby Facebook page for travel costs.
Copyright 2023 WABI. All rights reserved.