Maine football preparing for Battle for the Brice-Cowell Musket
Maine will be trying to bring the Musket back to Orono after last year's 42-41 overtime loss to New Hampshire
Published: Nov. 14, 2023 at 11:55 AM EST
ORONO, Maine (WABI) - It's Battle for the Brice-Cowell Musket week for the Maine Black Bears and New Hampshire Wildcats.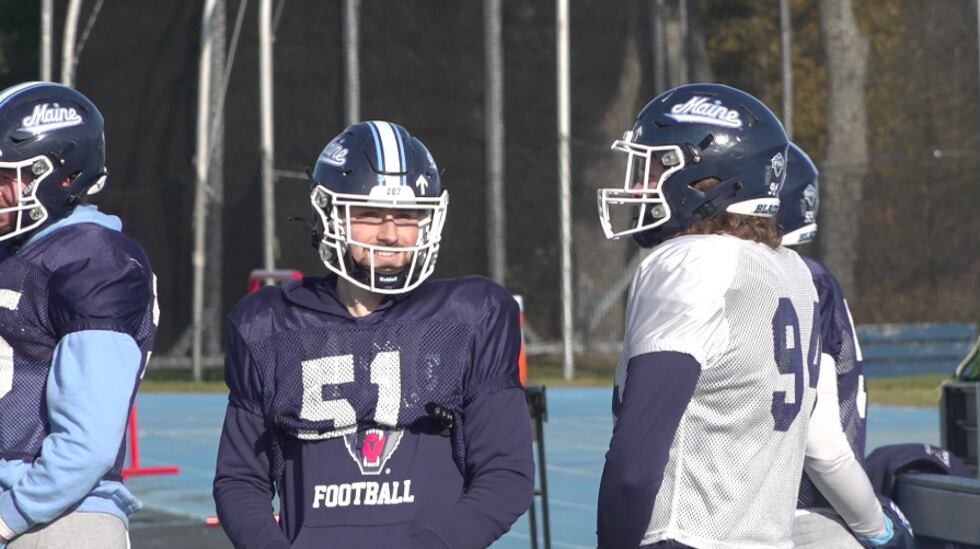 UNH will be hosting this year's meeting, and they lead the all-time series, 58-46-8.
Maine will be trying to bring the Musket back to Orono after last year's 42-41 overtime loss.
The Black Bears can win their first road game of the 2023 season in a rivalry game.
"It's an opportunity for us to go down there and end with a high note, a win. The Musket is really our motivation," said Jordan Stevens, head coach.
"Not many schools have the opportunity to win a trophy every single season in a trophy game like this. We're playing in a rivalry that means so much to the school. To be able to play in a game like this means a lot, and we're definitely going to take advantage of it. We don't have the Musket right now, but we want it, and we want it bad," said Derek Robertson, senior quarterback.
Saturday's kickoff between the Black Bears and Wildcats is at 1 p.m.
You can watch the game on the FloFootball web site.
Copyright 2023 WABI. All rights reserved.