Maine Women's Basketball victorious in home opener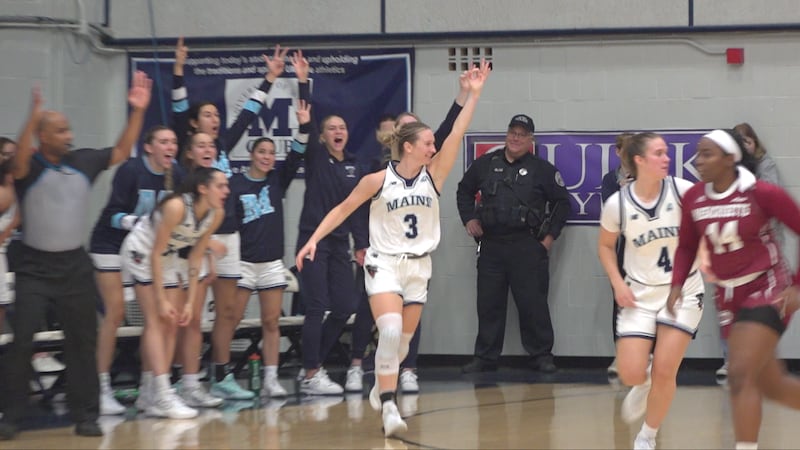 Published: Nov. 12, 2023 at 4:12 PM EST
ORONO, Maine (WABI) - On Sunday Maine Women's Basketball took on the University of Massachusetts for their home opener.
Maine came out big in the first quarter leading 23-9.
That effort was complimented by a 19-point second quarter and 20-point fourth quarter.
Maine's scoring efforts were led by Anne Simon who scored 27 points, recovered 9 rebounds and provided 5 assists.
"It's good. It's nice to have the first game at home and get the win. I think it's good for us and hopefully makes people want to come more on Tuesday. We have a big game ahead and definitely exciting," Simon said after the game.
Maine is back at home Tuesday night to take on the University of Rhode Island. Tipoff is slated for 6:00 PM.
Copyright 2023 WABI. All rights reserved.