Pair ordered to pay $1.25M for 'vicious' hate crime attack on Black man in Biddeford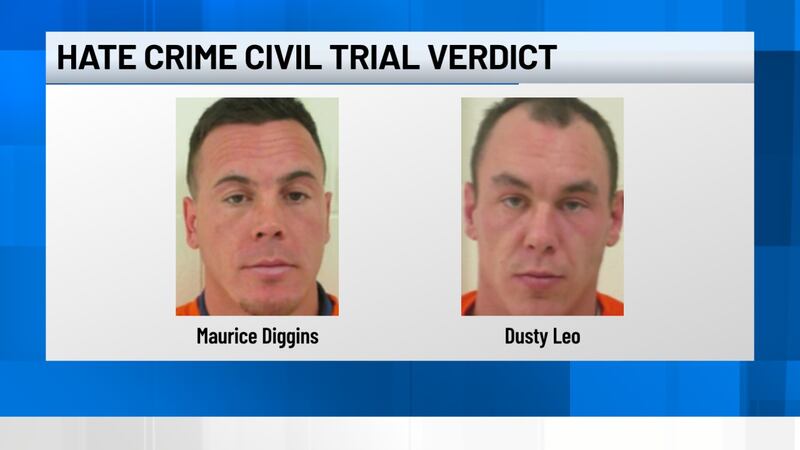 Published: Nov. 11, 2023 at 4:45 AM EST
BIDDEFORD, Maine (WMTW) - Two people are being ordered to pay more than a million dollars in damages after a Black man was attacked in Biddeford in 2018.
A York County Superior Court Justice has ordered Maurice Diggins and his nephew Dusty Leo to pay $1.25 million in civil damages to the victim.
Diggins was convicted on federal hate crime charges in March 2020 after a three-day trial. Leo pleaded guilty to the same hate crimes charges.
According to the attorney general's office and court documents, Diggins and Leo drove up to the victim as he walked to a 7-Eleven on April 15, 2018, confronted him and repeatedly used a racial slur.
Leo punched the victim, breaking his jaw, court documents said. Diggins also hit the victim, officials said. The attack was captured on surveillance.
The victim was able to get up and run off, but the two men chased him in a truck, officials said.
At the time, investigators said the only motive in the attacks was race.
During Diggins' trial, prosecutors called the attack "vicious."
Copyright 2023 WABI. All rights reserved.