Maine men's hockey defeats No. 1 Boston College, 4-2
No. 12 UConn edges Black Bear women's team, 1-0, earlier in the day
Published: Nov. 10, 2023 at 9:38 PM EST
ORONO, Maine (WABI) - Maine men's hockey secured a 4-2 win over No. 1 Boston College to open the weekend.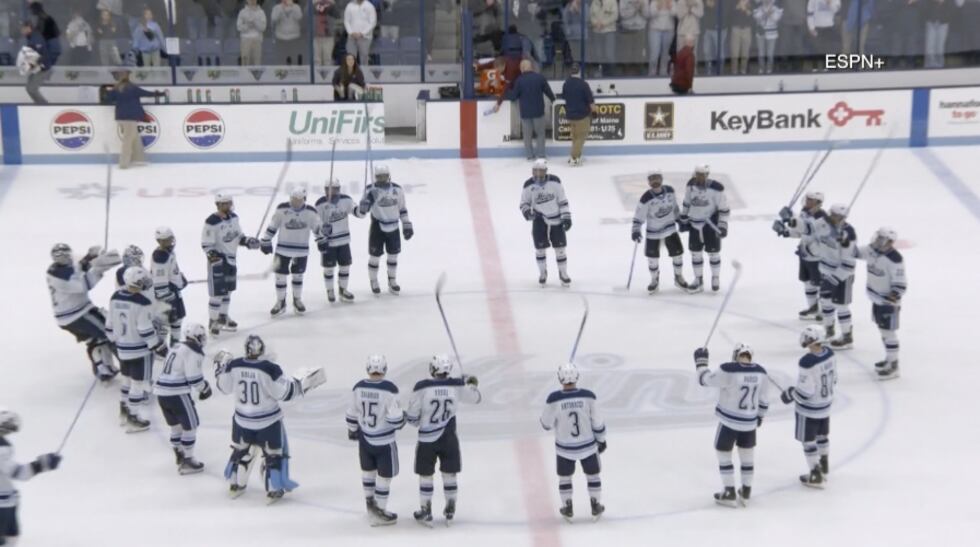 Maine's Lynden Breen opened the scoring in the second period before the Eagles' Jack Malone tied it later in the frame on the power play.
The Black Bears skated to a fast start in the third period with Donavan Houle and Bradly Nadeau scoring quickly after the second intermission.
Ryan Leonard scored to get BC within one in the third, but then Grayson Arnott added an empty-net goal he shot from his own zone to secure the 4-2 win.
The Black Bears and Eagles will face off again on Saturday at 7 p.m.
Earlier in the day, No. 12 UConn outlasted the Maine women's team, 1-0, at Alfond Arena.
The Huskies' Jada Habisch scored the lone goal of the contest on the power play in the first period.
Maine and UConn are back on the ice on Saturday at 2 p.m.
Copyright 2023 WABI. All rights reserved.