Six arrested after Auburn police shut down Western Prom 'drug house'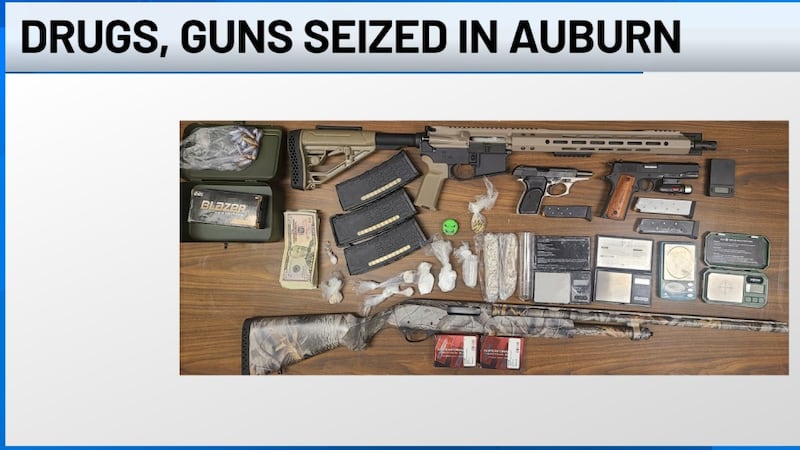 Published: Nov. 9, 2023 at 7:29 AM EST
AUBURN, Maine (WMTW) - Six people are under arrest after police say they shut down illegal drug activity at a home in Auburn.
When officers from both Lewiston and Auburn executed a search warrant at 15 Western Prom, they reportedly found 23 people inside, several of whom were found to be on bail conditions and others with outstanding arrest warrants.
When they first knocked on the door and announced themselves, investigators reported seeing a man tossing a handgun out of a third-floor window, and a bag of narcotics was thrown from another window. Officers were able to retrieve the gun and narcotics, as well as detain two people trying to escape through windows.
Inside the home, officers confiscated undisclosed amounts of fentanyl, crack cocaine, methamphetamine and psilocybin mushrooms, as well as three more firearms and ammunition. Investigators also reportedly seized evidence "consistent with drug manufacturing and trafficking" and more than $1,000 in suspected drug proceeds.
Investigators found three people hiding inside a crawl space behind a wall, including 29-year-old Hakeem Warling of New York, who had allegedly tossed the gun from the window. Warling is now facing charges of possession of a firearm by a felon and criminal simulation, since the weapon had the serial number scratched off. His bail is set at $2,500.
In addition to Warling, five others were arrested.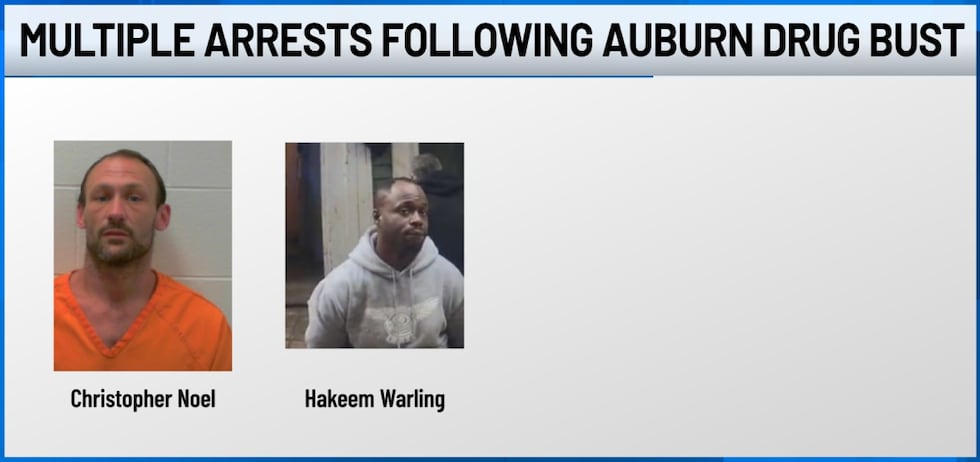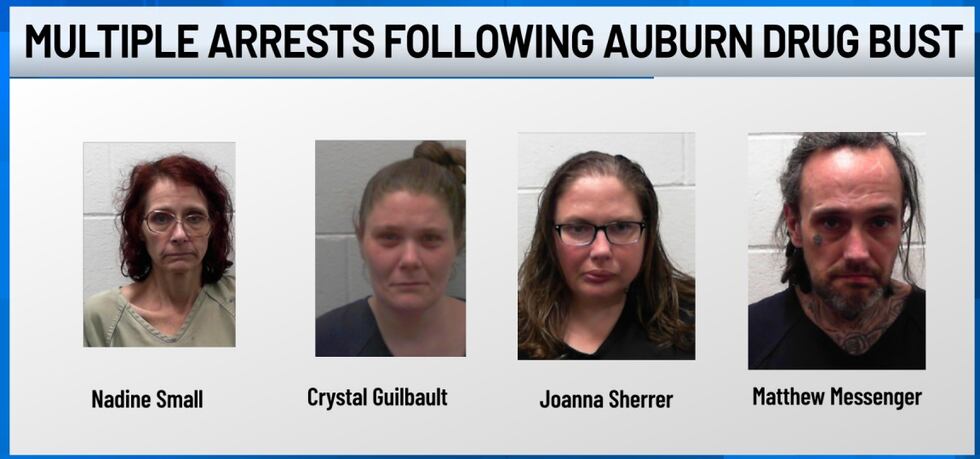 Forty-two-year-old Matthew Messenger of Auburn had four outstanding arrest warrants for theft and drug offenses. Messenger is now charged with possession of a firearm by a felon, violating release conditions. His bail was set at $30,000.
Nadine Small of Auburn was taken into custody as a fugitive from justice from New Hampshire. Investigators in that state will extradite the 52-year-old woman to face identity theft charges.
Joanna Sherrer, 43, of Phillips, was also arrested on three warrants for multiple theft charges.
Christopher Noel was arrested on two outstanding warrants. The 38-year-old from Lisbon is charged with previous alleged crimes of aggravated assault, assault and multiple driving offenses.
Finally, 36-year-old Crystal Guilbault was arrested for outstanding charges of theft and violating release conditions.
Officials say more charges are expected as their investigation continues. The home at 15 Western Prom has now been deemed "uninhabitable" by the city's public works department due to the living conditions inside.
Copyright 2023 WABI. All rights reserved.