Waldoboro man facing assault aggravated charges with a vehicle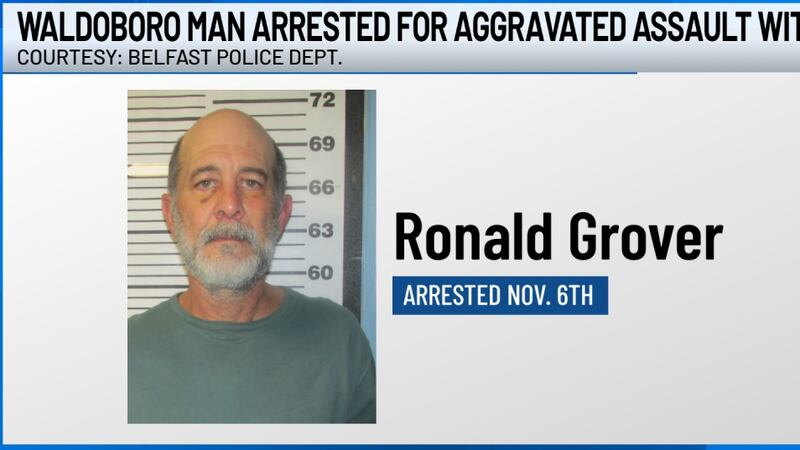 Published: Nov. 7, 2023 at 7:00 AM EST
WALDOBORO, Maine (WABI) - A Waldoboro man is facing an aggravated assault with a vehicle charge.
Belfast police were called to a motel on Searsport Avenue around 11 p.m. October 30th.
The called told authorities a woman staying at lodging facility just assault him.
While on the way to the location, officers received another call that a woman was just run over by a vehicle at the same location and is hurt.
When police arrived, they found the injured woman. She was immediately taken to the hospital.
Witnesses identified the driver as 56-year old Ronald Grover, who allegedly took off after the incident.
Belfast police had been looking for Grover and his vehicle since then. Around 5 last night, Grover was found in Stockton Springs and arrested.
The victim was released from the hospital.
The case is still under investigation. Belfast police ask anyone with information to call them at 338-2040.
Copyright 2023 WABI. All rights reserved.