Maine mother sentenced for drug overdose death of toddler son
Ashley Malloy will spend four years in prison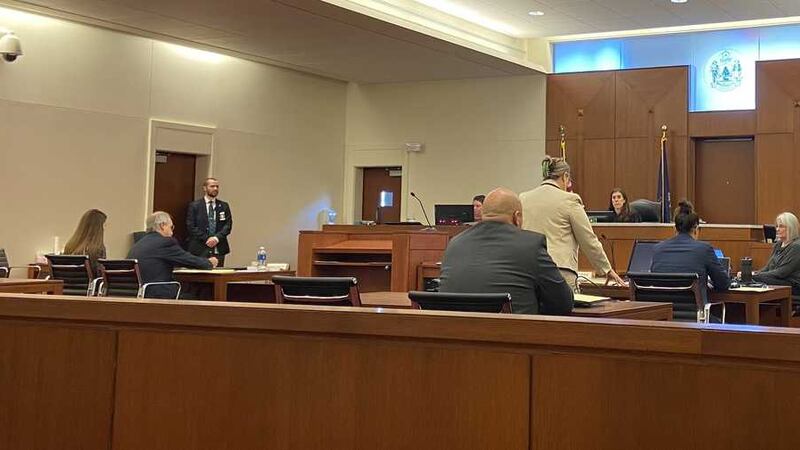 Published: Nov. 6, 2023 at 11:49 AM EST
AUGUSTA, Maine (WMTW) - An Oakland woman will spend four years in prison for the death of her son.
Ashley Malloy was sentenced Monday to 10 years with six suspended. She will also serve six years probation.
She pleaded guilty to manslaughter and drug charges back in August for the November 2021 death of her 14-month-old son, Karson.
Ashley Malloy addressed the court before the sentence was handed down.
"There's nothing worse a mother could do than to not protect their child," she said. "I wake up every day to the worst punishment imaginable - grieving the loss of my son."
Ashley Malloy's mother and Karson's paternal grandmother also spoke before the sentence was handed down.
"Karson was an innocent child who looked to his family for safety and security," the grandmother said.
A statement from the boy's father was also read.
Investigators went to Ashley Malloy's home after she dialed 911 just after noon on Nov. 2, 2021 and her son Karson died in a hospital. Investigators found white powder on a blanket and sheet in the bedroom where Karson had been sleeping. An autopsy determined the toddler died of complications from exposure to fentanyl, law enforcement officials said.
Monday, prosecutors said the amount of fentanyl in Karson's system was nearly four times the amount it would take to kill an adult.
Malloy's attorney said she didn't understand the risk to her son or how dangerous fentanyl is, amounting to criminal negligence. The attorney said that others were trafficking drugs and that Malloy was merely an accomplice, not an active participant.
State police detectives who searched her apartment found nearly 6 pounds of fentanyl, more than 3 pounds of methamphetamine, more than a pound of crack cocaine and more than $2,000 in cash. In all, investigators said they found $700,000 worth of fentanyl and other drugs.
Copyright 2023 WMTW. All rights reserved.