State Cross Country Recap
Visit me.milesplit.com for full results
Published: Nov. 4, 2023 at 9:51 PM EDT
BELFAST, Maine (WABI) - Troy Howard Middle School hosted the State Cross Country Championships.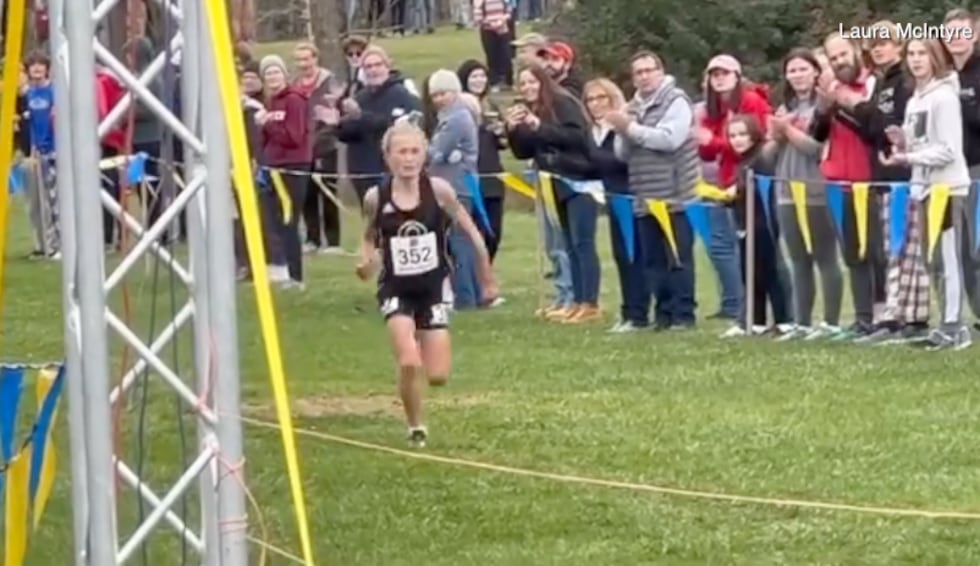 Noble's Maddox Jordan won the Class A Boys race at 15:44, while Portland won its first state title since 1978.
Portland's Samantha Moore won the Class A Girls race at 18:30, with Bonny Eagle taking the team crown.
Lake Region's Sam Laverdiere won the Class B Boys race at 15:52. Freeport won the team championship.
York's Cary Drake won the Class B Girls race at 18:08. She helped the Wildcats repeat as team champions.
Sumner's Kaleb Colson finished first in the Class C Boys race at 15:47. The Tigers won as a team too.
Orono's Ruth White wins at 16:59 to help the Red Riots win the team championship. It's Ruth's third-straight win.
Visit me.milesplit.com for full results.
Troy Howard Middle School will host the New England Cross Country Championships next Saturday, Nov. 11.
Copyright 2023 WABI. All rights reserved.