Smyrna man charged with arson in Bangor Walmart fire
Published: Nov. 3, 2023 at 6:18 PM EDT
|
Updated: Nov. 3, 2023 at 6:37 PM EDT
BANGOR, Maine (WABI) - A Smyrna man is charged with arson for starting a fire in the Bangor Walmart Friday evening.
Crews responded to the report of a fire in the men's clothing section at the store around 5:30 p.m.
Authorities say surveillance video showed a suspicious male in the area of the fire when it started.
The fire was extinguished by sprinklers, but the store was filled with smoke.
Investigators say they were able to determine that was 44-year-old Lucas Landry of Smyrna.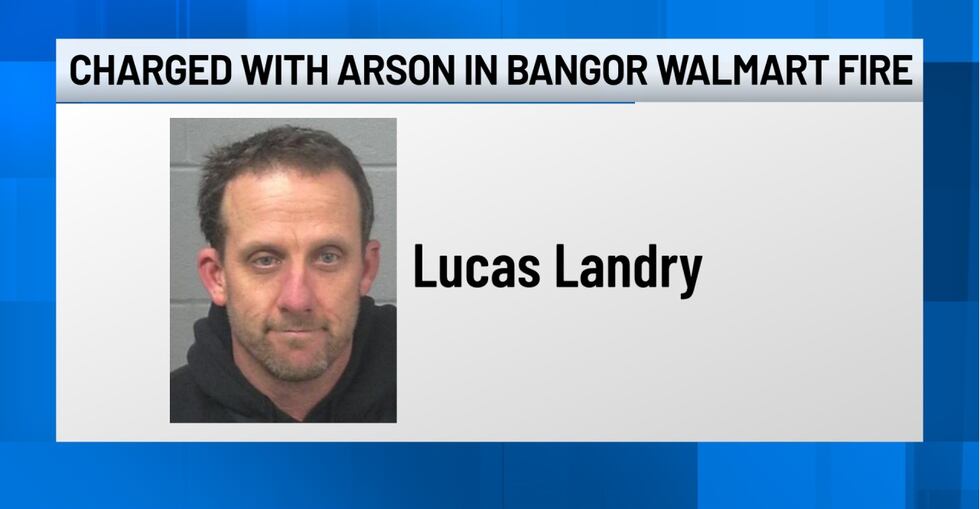 Landry was located at his home Saturday afternoon and taken to the Penobscot County Jail.
He's currently on probation for burglary without bail.
This case remains under investigation.
A Walmart spokesperson says they will reopen the store as quickly as possible.
They say they're working with the store in Brewer to temporarily manage customers' pharmacy and shopping needs.
Copyright 2023 WABI. All rights reserved.