Etna man arrested for second time this week after violating bail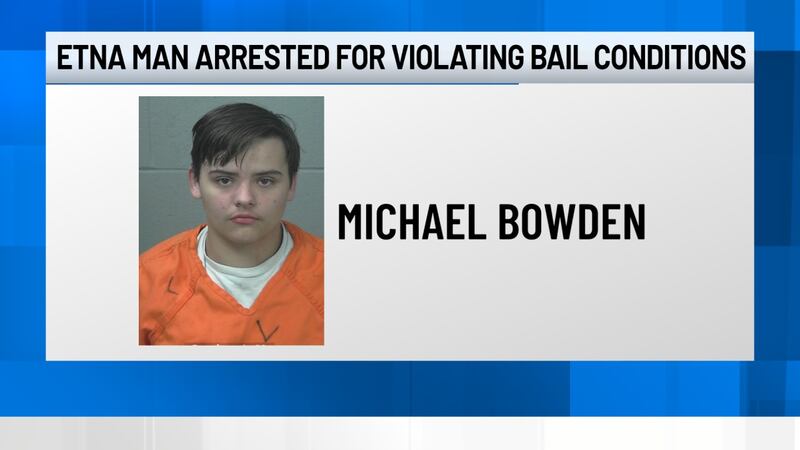 Published: Nov. 2, 2023 at 6:13 PM EDT
ETNA, Maine (WABI) - An Etna man charged after authorities say he posted a photo of himself with a firearm and ammunition while sitting in the WalMart parking lot in Palmyra has been arrested again for violating his bail.
According to the Penobscot District Attorney's office, police searched 18-year-old Michael Bowden's home Wednesday and found two hunting knives, which violated his bail conditions.
Bowden was arrested Sunday on reckless conduct and domestic violence terrorizing charges after police say he posted a photo of him with a gun and ammunition with the caption "Lewiston Part 2."
He had been free on $10,000 bail.
Bowden is now being held in Penobscot County Jail without bail.
Copyright 2023 WABI. All rights reserved.