Yarmouth, Gorham win state volleyball championships
Clippers defeat Washington Academy in Class B, Rams top Scarborough in Class A, both by 3-1 scores
Published: Oct. 31, 2023 at 10:50 PM EDT
AUGUSTA, GORHAM, Maine (WABI) - Yarmouth and Gorham joined Narraguagus as volleyball teams to add to their schools' trophy cases this fall.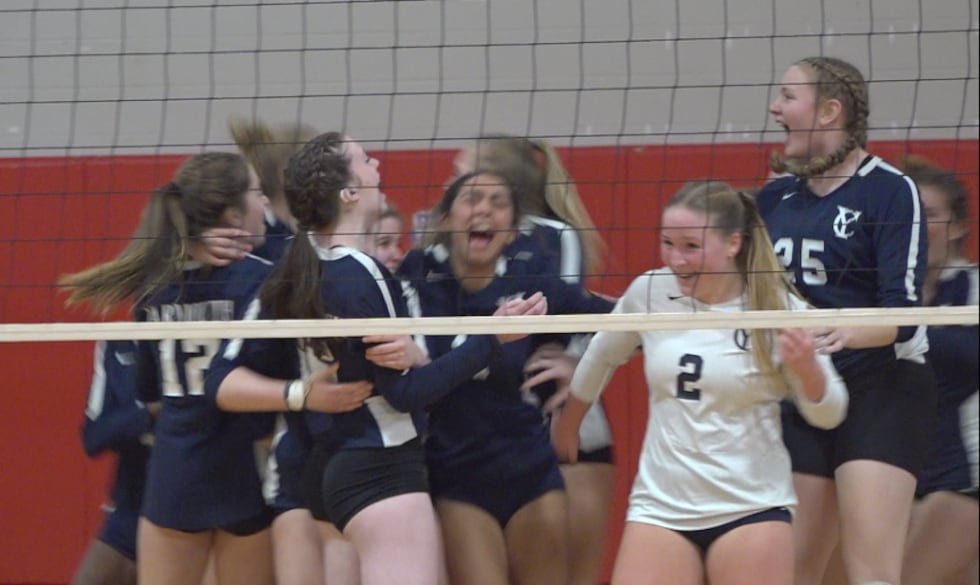 The Clippers and Rams capped off the volleyball season in Classes B and A, respectively, by completing state championship runs.
Yarmouth defeated Washington Academy, 3-1 (31-29, 20-25, 26-24, 25-19).
Gorham beat Scarborough, 3-1 (25-17, 25-11, 23-25, 25-21).
Copyright 2023 WABI. All rights reserved.